Coffee Meets Bagel is a mobile dating app that is slowly starting to make it to the ranks for the Tinder, Bumble's and Hinge's on the mobile dating scene.
It's unique style of delivering matches to you and noon every single day, is a twist on the traditional swiping method. However, if Coffee Meets Bagel isn't the app for you, the deactivation and delete process is simple.
In order to delete Coffee Meets Bagel, simply click on your profile picture, go to settings, scroll to the bottom where delete option is located, and permanently delete the account.
Deleting Coffee Meets Bagel
Compared to other mobile dating apps, Coffee Meets Bagel is one of the easier apps to delete and deactivate. This mobile app has done a great job of being user focused and the user experience, is often very smooth.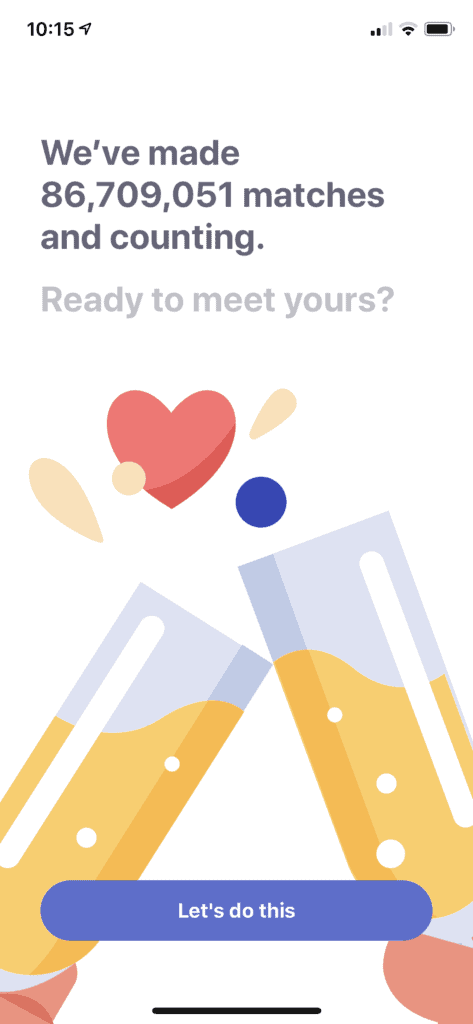 In order to delete Coffee Meets Bagel, the user must first be logged into the account. Simply deleting the app from your phone is not enough to delete the profile from Coffee Meets Bagel.
Once you've logged into the account, in the top left corner, there will be a picture of your face ( or whatever picture you've selected as your profile picture). Tap on this profile picture which will then introduce a side bar that looks similar to this.
This is the menu screen that will be referring to. This menu screen has all the settings and options that you'll need on the app. Unlike other dating apps, Coffee Meets Bagel tucks this option menu in the screen, where it's a bit hidden.
This is so you'll focus more on the usage and dating part of the app, rather than tinkering with the settings.
Once you open the settings screen, simply go to "settings", which is located on the bottom of all of the options.
Once you select settings, it will open up a menu that looks something like this. This menu is pretty self explanatory, as all of the options are described with ease.
Scrolling all the way down to the bottom, you'll see an option for delete account. Simply selecting this option will help you delete and deactivate your account from Coffee Meets Bagel.
We do want to warn you however, deleting and deactivating your account means that it is gone for ever. All of your information will be erased from their servers and you will not be able to retrieve it. That means beans, matches, everything associated with the account. As their description states:
"If you delete your account, all of your info will be permanently erased. If you think you may want to use CMB in the future, tap cancel and put your account on hold to take a break, instead."
We really encourage you to think about deleting Coffee Meets Bagel before actually hitting he red permanently delete account button.
If you do decide to delete the account, it will simply bring you back to the login screen, where you'll have to add another account in order to start your dating process again.
What Happens When You Delete Coffee Meets Bagel
The account will be deleted forever and you will not be able to access any of the following:
Matches
Conversations
Pictures
Beans
You're essentially wiping out the entire account and saving none of the work that you put into it. Our best advice, if you're going to delete the account, is to get all of the information from your matches that you want to take with you.
This includes phone numbers, Snapchat accounts, or any third party apps that you still want to talk to your matches on.
If you happen to find someone that you want to date, that's why you want to delete the app, we applaud you for taking this first step into a relationship.
Can I Put My Account On Hold
Coffee Meets Bagel allows the user to put their account on hold, that way they don't have to completely and permanently delete the app.
Putting an account on hold is beneficial for those who maybe have too many matches and are overwhelmed, or if they've just met someone they really like and want to put their account away for a while.
In order to put the account on hold, go to the settings menu that's located in the top left. Select settings from the menu.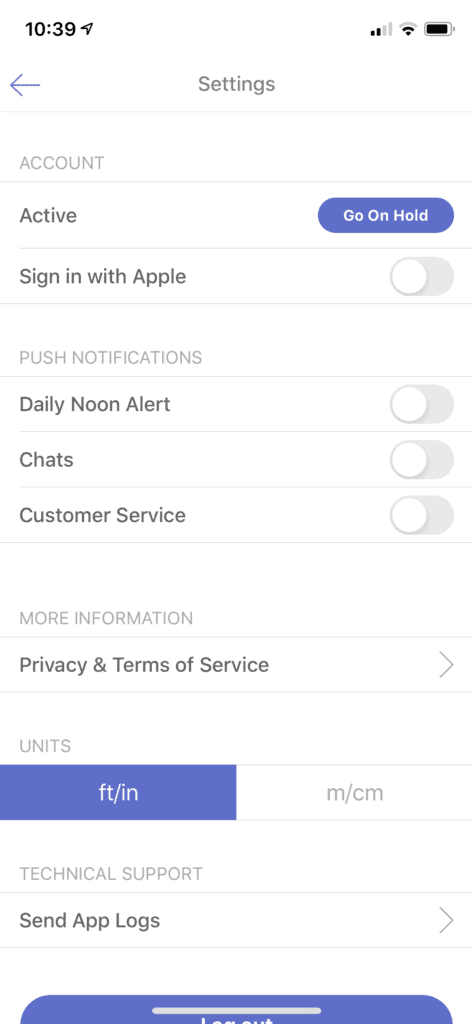 Next to the "active" select on the top option, you'll find a "go on hold" button. Simply selecting this option will allow the user to go on hold for the time being.
This option is a great alternative for users that do not want to delete their profile, but don't want to be seen by other users. As Coffee Meets Bagel states, you can continue chatting with your current matches, but won't get any new connections.
As mentioned, this is great for users that maybe have met someone and want to talk to them exclusively, or for someone that may feel overwhelmed by all of the matches they're getting.
Simply selecting to go on hold, we recommend is the easier option for the user, as you won't lose any of your beans, matches or conversations that you have.
If you've moved to the point where you met someone and it's the right time to move on from the app, then we recommend deleting it and starting from scratch.
First dates aren't always perfect, and meeting someone online isn't always what we expect on the first date. This is why putting the account on hold is the best option
Conclusion
Deleting Coffee Meets Bagel is easy to do once the settings icon is located. Simply scroll to the bottom and hit delete account, which will completely evaporate your account from the Coffee Meets Bagel world.
If you're looking to rejoin the dating app, you'll need to make a completely new account and sign up for the app. If you have any hesitation about doing this, simply put your account on hold and decide what you want to do next.