Downloading a mobile dating app for the first time can be nerve-wracking. We're here to help ease the process of navigating through a dating app like Tinder.
In this guide, you'll find everything you need to know about using the dating app Tinder.
How To Download Tinder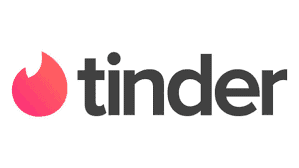 Tinder is available for download on the Apple and Google Play stores. Tinder is also available on tinder.com and can be used in the browser, as we explain here.
To date, the storage needed to download Tinder is 275 megabytes (MB). If you have an iPhone or Android phone with over 1 GB of memory, there will be no issues downloading Tinder to your phone.
Is Tinder Free?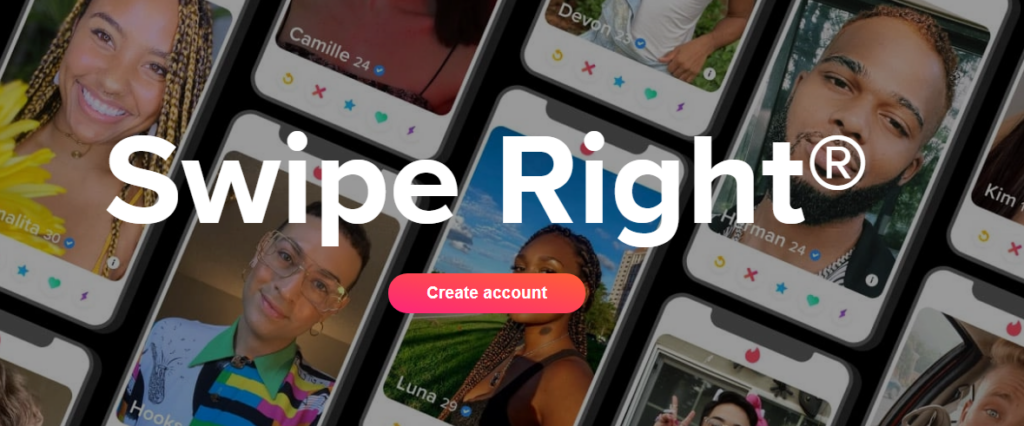 Tinder is entirely free to download and requires no payment from the Apple or Google Play stores.
Tinder does have payment plans where users can enhance their Tinder experience. However, this is not mandatory to use the app. This is what gives Tinder an edge over its competitors.
If you want to learn more about why Tinder is free, read our article here
Why Does Tinder Need A Phone Number?
Upon downloading Tinder, you're going to be presented with a screen to sign up. The difference between Tinder and its competitors is that you'll need to add a phone number to sign up.
Tinder requires you to enter a phone number for registration to prove that you're a real person.
In the past, Tinder allowed users to use Facebook profiles and emails to sign up. However, they ran into fake profiles and catfishing, which gave the app a bad reputation.
Tinder has made efforts to make sure every person on the platform is a real person.
Learn more about why you need to enter a phone number here.
Adding Pictures To Tinder
Once you've created your profile, it's important to start adding the right pictures to Tinder.
Remember, your profile pictures and biography are how you're going to match with other people. One lousy picture or wrong phrase in your bio could turn other users off.
To get the best picture resolution from Tinder, make your pictures 640×640. This is the best resolution for cropping your photos to make sure they're not blurry.
We've written a complete picture guide to help you upload and implement it properly.
How To Swipe On Tinder
Now that you've added pictures and biography to Tinder, it's time to start swiping. Tinder uses unique swipe mechanics to match with other users.
On Tinder, if you swipe right on a profile, it means that you like their profile. If they also swipe right on your profile, you will talk to that person in the chat queue.
If you or the other person swipes to the left, it means no match will be made. Tinder will not alert the other person that you've swiped left or that you've been swiped left.
If you want to learn more about Tinder's swipe mechanics and how to swipe properly, be sure to check out this article.

Pro Tip: Tinder is great, but you might have better luck getting casual dates on Ashley Madison. Users sign up specifically to have discreet fun with others.
Get started for free and find people like you looking for casual relationships here.

How To Chat & Unmatch On Tinder
Once you've matched with another person on Tinder, it's time to start a conversation.
Opening your chat queue, you'll see a pretty basic chatbox. On the bottom, you'll see a space where you can enter text.
In the top right corner of the chatbox, you'll see a shield icon. This is where you will report or unmatch someone on Tinder.
If you are not interested in the other person (which is common), we recommend unmatching them by tapping the shield icon and selecting unmatch.
Learn more about chatting and unmatching on Tinder here
How To Change Distance & Age Range On Tinder
Tinder gives you the option to choose between different age ranges and distance radiuses.
First, the age range can be adjusted from 18 years old to 99 years old. We recommend putting the slider bar within a 5-year distance of your preferred dating age.
Next, distance should be adjusted based on your travel preferences. If you live in a populated city and don't have a car, we recommend having a radius under 5 miles.
On the other hand, having your distance radius set to over 20 is appropriate if you don't mind traveling.
Learn more about setting the age and distance here
What Is Tinder Gold?
Tinder Gold is Tinder's premium service for users who want to enhance their Tinder experience.
Included in Tinder gold are the following:
Unlimited Swiping
See Who Likes Your Profile
Extra Super Likes
Location Change (Passport)
Tinder's pricing plan on Tinder Gold, as well as how to best use the features, can be found here.
What Is Tinder Platinum?
Tinder Platinum is Tinder's new premium feature that is an upsell from Tinder Gold. Once you purchase Tinder Gold, you will be displayed a message to upgrade to Tinder Platinum.
Tinder Platinum has the same features as Tinder Gold; however, there are a few more features that you can unlock. These features are:
Send a message with each super like
Send Prioritized Likes
Everything in Tinder Gold
Using Tinder Platinum can help enhance your experience as you'll be able to connect directly to the person you like, increasing your chances of matching with them.
Learn more about Tinder Platinum Here
What Does The Blue Star Mean On Tinder?
Tinder has a feature called a Super Like. This means you like someone's profile, and you want to get their attention.
While the other user goes through all the people who like them, your profile will be highlighted with a light blue frame.
This helps your profile stand out to the person you super liked. Standing out will hopefully get you more right swipes and improve your Tinder experience.
To learn more about the blue hearts on Tinder, read this article.
What Do The Gold Hearts On Tinder Mean?
The gold hearts on Tinder means that the other user is using Tinder Gold.
When you like someone using Tinder Gold, or you're liked by someone using Tinder Gold, you will see a gold heart next to the other person's name.
Read here to learn more about why these Gold hearts will appear next to other profiles' names.
How To Get Verified On Tinder
Tinder has a verification process that users can prove to other users that they're real.
We highly recommend you do the verification process, as it will increase your chances of getting swiped right on.
To verify yourself on Tinder, you'll need to take a picture of a random pose that Tinder shows you.
Take this picture with your camera in the pose that they instruct you to do, and Tinder's artificial intelligence will check if you're real or not.
Once Tinder has determined that you're real, you will have blue checkmarks next to your name. These checkmarks can not be removed or changed from your profile.
To learn more about getting verified on Tinder, click here.

Pro Tip: If you're sick of finding people who are just looking for one-night stands, we recommend trying eHarmony.
It's one of the highest-rated online dating apps in the world. eHarmony users are actually looking for relationships. Give it a try here for free and see if you can tell the difference.

Tinder Recap
Is Tinder for Dating or Just for Hookups?
Explore whether Tinder is better suited for dating or casual hookups based on user intentions and the app's overall dynamics.
How to Get More Matches on Tinder
Expert tips to increase profile visibility and connect with more of your potential matches on Tinder.
How Many Photos Should You Have on Tinder?
Determine the ideal number of photos to make your Tinder profile as compelling as possible.
Why Does Tinder Charge More to Old People?
An analysis of why Tinder employs variable pricing tiers based on user age.
Tinder Passport Guide: How It Works
A walkthrough of Tinder Passport functionalities and strategies for connecting with matches worldwide.
Tinder Notification Settings: How to Customize
Step-by-step instructions for tailoring your Tinder alerts to match your preferences and needs.
Decoding Tinder Icons: Blue Check, Gold Heart, More
A guide to the array of symbols you may see on Tinder profiles and what each icon signifies.
Troubleshooting Tinder Photo Uploads
Effective solutions for resolving issues with adding photos to your Tinder dating profile.
Crafting Standout Tinder Bios
Tips to create compelling and engaging bios for your Tinder profile tailored to guys and girls.
Below you will find articles that will further enhance your experience using Tinder. While everyone has a different experience when using Tinder, there are some things you can do to make your dating life easier.
Find hookups & casual dating instantly
Match with others who want no strings attached
Stay private & anonymous
Find quality singles looking for a long term relationship
Best for ages 21-45
Free compatibility test to find your perfect match