Tired of swiping aimlessly through the sea of dating apps without finding your perfect match? You're not alone! With countless options to choose from, it's easy to feel overwhelmed.
But fear not, we've got your back. In this ultimate dating app guide, we'll help you navigate the ever-evolving world of online dating and show you how to find your ideal partner, whether for a casual fling or a lifelong commitment.
So buckle up, and let's dive into the world of dating apps!
Key Takeaways
Navigate the dating app world with a comprehensive list of popular apps and unique features.
Find long-term relationships, casual encounters, or LGBTQ+ connections on niche apps like Hinge, Tinder, OkCupid & Grindr.
Stay safe by using strong passwords & trusting your instincts when meeting potential matches in public places.
Navigating the Dating App World
With millions of people using dating apps worldwide, it's safe to say that online dating has become an integral part of modern romance. But how do these dating apps work? From location-based matchmaking to algorithm-driven compatibility scores, dating apps use various methods to connect potential partners. So, whether you're looking for a serious relationship or just a casual encounter, there's a dating app that caters to your needs.
Not all dating apps are created equal, though. Some are designed for specific demographics or interests, while others boast unique features that set them apart from the competition. To help you find the right dating app for your needs, we've compiled a comprehensive list of popular dating apps, each with a brief description and unique features.
Are you eager to get started? Let's delve into the captivating realm of dating apps!
Dating Apps
Before we explore individual dating apps, it would be beneficial to understand the criteria for selecting the most suitable app for you. According to Tom's Guide, the best dating apps should:
Be available to a wide audience
Offer some free features
Provide different ways to meet people
Have options to report dodgy accounts and users
Remember, let's examine some of the most prevalent dating apps and their offerings.
Ashley Madison
Ashley Madison is the go-to dating app for those seeking discreet affairs and extramarital encounters. Launched in 2002, it has grown to have over 80 million users worldwide. The app offers anonymous messaging, private photos, and a discreet profile to ensure your privacy.
One unique feature is the "Traveling Man" option, allowing you to connect with people in different cities. Security is a top priority for Ashley Madison, with SSL encryption and a team of security experts monitoring for any suspicious activity.
Learn More About Ashley Madison Here
Badoo
Badoo is a global dating app with over 370 million users from around the world. What sets Badoo apart is its focus on user verification, ensuring that profiles are genuine through uploaded photos, connected social media accounts, and phone verification.
With a subscription to "Super Powers," you can access increased visibility and expanded features, making your Badoo experience even more enjoyable.
Bumble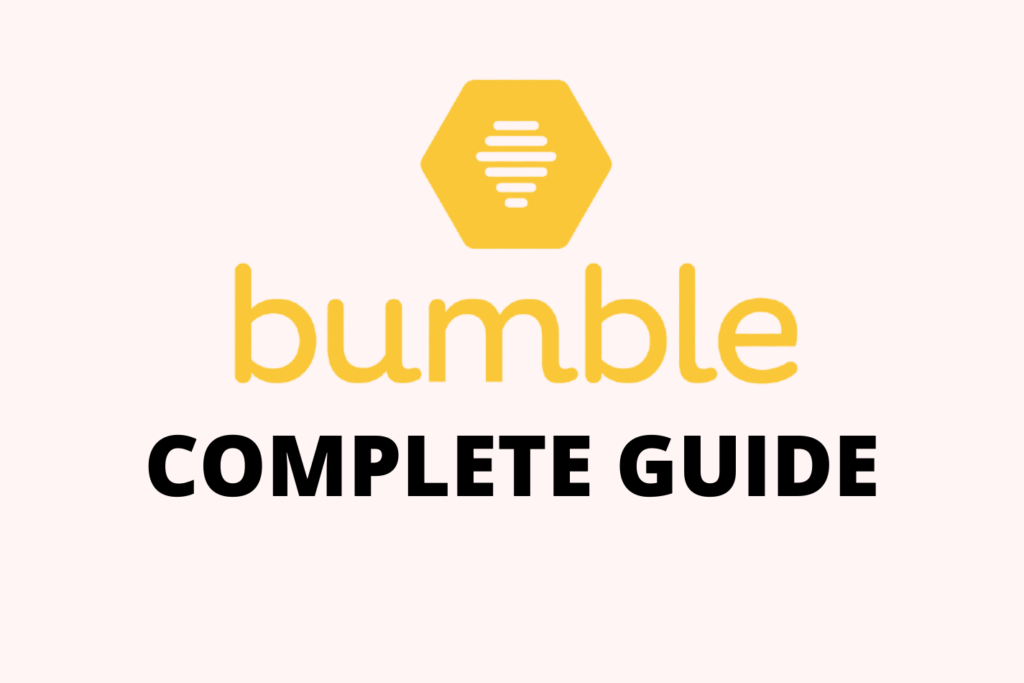 Bumble is an innovative, female-centric dating app that offers:
Women initiating conversations in heterosexual matches
Options for same-sex relationships
Options for friendships
Options for business networking
With over 55 million users, Bumble is popular among those seeking more than just a one-night stand. The app enforces a 24-hour time limit for women to make the first move, ensuring that matches remain fresh and up-to-date.
Christian Cafe
For those seeking a faith-based dating experience, Christian Cafe is a dating site that connects Christian singles since 1999. With a focus on long-term relationships, Christian Cafe offers features such as detailed profiles, private messaging, and a searchable database of Christian singles.
By connecting with like-minded individuals, users can find potential matches based on shared interests and values.
Learn More About Christian Cafe Here
Christian Mingle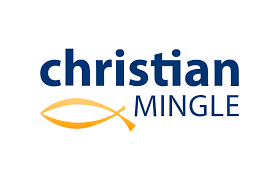 Christian Mingle is another dating app catering to the Christian community. With options to sort matches based on age and location, Christian Mingle also offers privacy features to maintain user safety.
As a faith-based dating site, Christian Mingle provides a secure environment for Christian singles to connect and find potential matches.
Learn More About Christian Mingle Here
Coffee Meets Bagel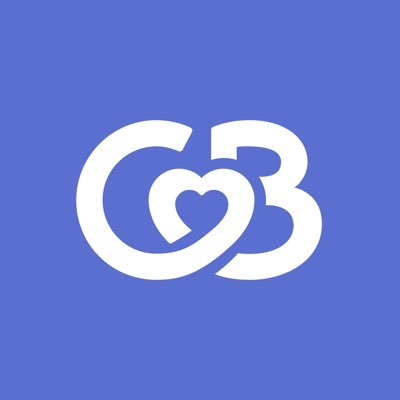 If you're looking for quality over quantity, Coffee Meets Bagel is the dating app for you. This app focuses on providing curated daily matches, ensuring that your dating experience remains fresh and exciting.
Coffee Meets Bagel is perfect for those who are tired of endless swiping and prefer a more personal approach to online dating.
Learn More About Coffee Meets Bagel Here
Cougar Life
Cougar Life is a dating app that pairs older women (cougars) with younger men (cubs) for fun and excitement. Launched in 2009, the app encourages interaction between cougars and cubs while breaking the stigma surrounding older women dating younger men.
With a straightforward approach to dating, Cougar Life allows users to create profiles, search for potential matches, and engage in conversation with those who catch their eye.
Learn More About Cougar Life Here
Dating.com
For those seeking a global dating experience, Dating.com is the app for you. With over 40 million users worldwide, Dating.com offers a diverse user base and various communication tools to help you connect with potential matches.
From instant messaging to video chat, Dating.com provides a platform for singles around the world to interact and form meaningful connections through dating online.
Learn More About Dating.com Here
eHarmony
eHarmony is a popular dating app for those seeking serious, long-term relationships based on compatibility. With a focus on traditional values and a comprehensive "Relationship Questionnaire," eHarmony's matchmaking system helps users find their perfect match.
For those seeking a more serious relationship, eHarmony is definitely worth considering.
Learn More About eHarmony Here
Facebook Dating
Facebook Dating is a separate feature within the Facebook app that matches users based on interests and preferences. By utilizing information from your Facebook profile and Instagram, Facebook Dating offers a unique way to connect with singles who share common interests.
With a dating profile, users can send likes and messages to potential matches, making it easy to find and engage with like-minded individuals.
Learn More About Facebook Dating Here
Grindr
Grindr is a location-based dating app specifically designed for gay and bisexual men, as well as other bi, trans, and queer individuals. With a focus on connecting users to nearby profiles, Grindr offers a convenient way to find potential matches based on location and sexual preferences.
Since its launch in 2009, Grindr has become a popular choice for those seeking casual encounters and hookups.
Hinge
Hinge is a relationship-focused dating app that offers unique prompts and conversation starters to help users connect on a deeper level. With features like "Dating Intentions" and a focus on long-term relationships, Hinge is perfect for those who are serious about finding a lasting connection.
By encouraging users to be honest about their dating goals, Hinge helps create a more authentic and meaningful online dating experience.
Match.com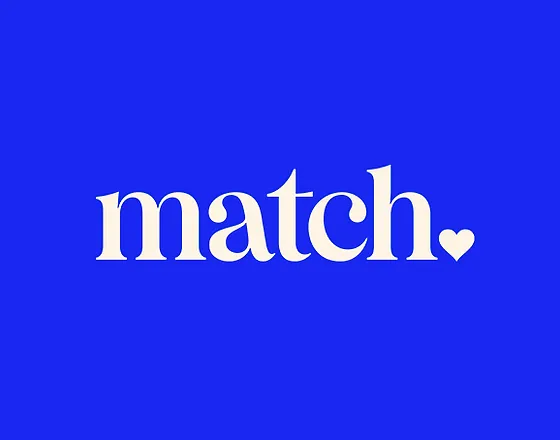 Match.com is a well-established dating app for singles seeking serious relationships. With a user base of over 70 million, Match.com offers a wide dating pool for users to find their perfect match.
In addition to basic matching features, Match.com also offers advanced features like reverse matching and mutual match, allowing users to find potential partners based on shared interests and preferences.
Learn More About Match.com Here
OkCupid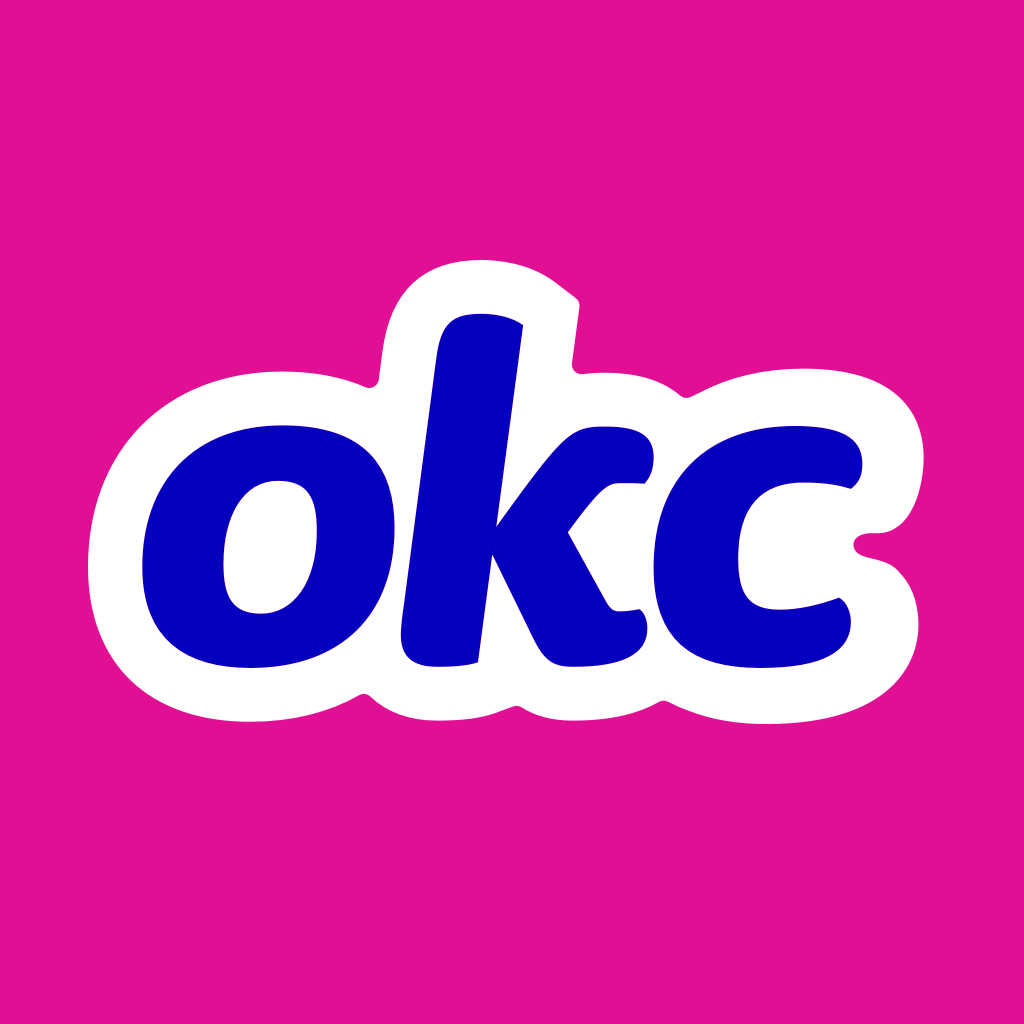 OkCupid is an inclusive dating app that offers:
A variety of gender identities and sexual orientations
Compatibility-based matching
Detailed profiles
Interactive personality quizzes
A unique way to find potential matches based on shared interests and values.
For LGBTQ+ users, OkCupid's inclusive platform makes it an ideal choice for finding meaningful connections.
Plenty Of Fish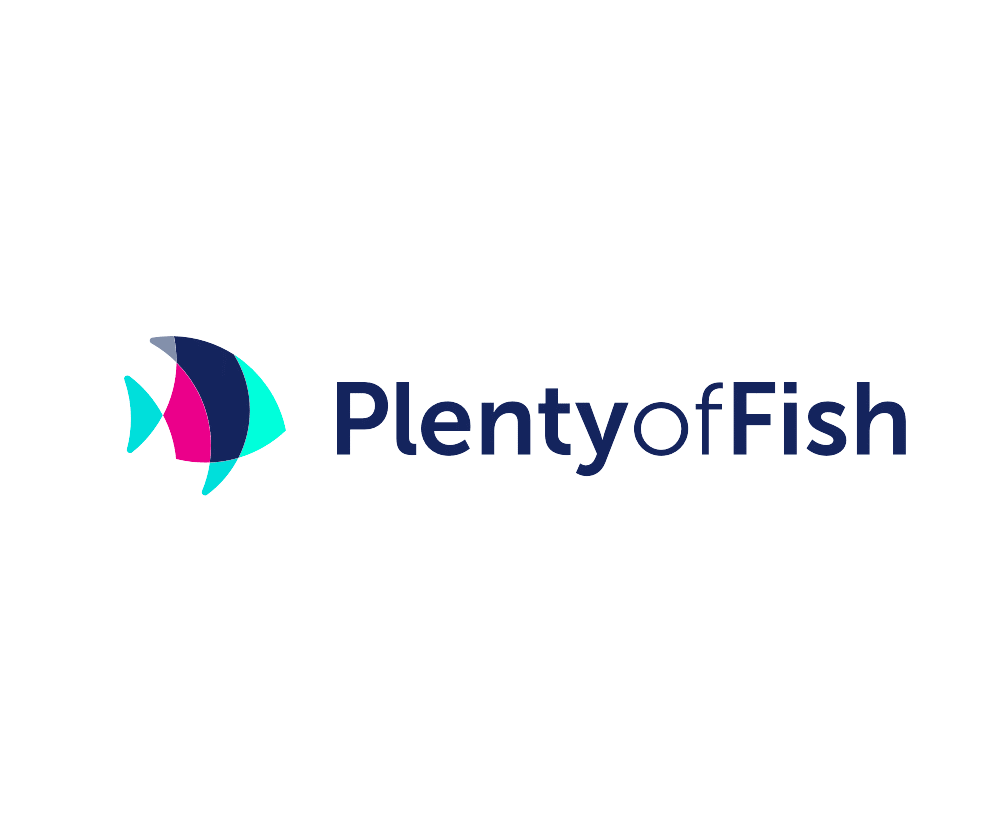 Plenty Of Fish is a widely used free dating app with a large user base and various features to help users find their ideal match. With options for setting up a profile, searching for matches, and messaging other users, Plenty Of Fish offers a user-friendly platform for those looking to connect with others in the online dating world.
The app is easy to use and provides a range of features to help users find their perfect.
Learn More About Plenty Of Fish Here
Raya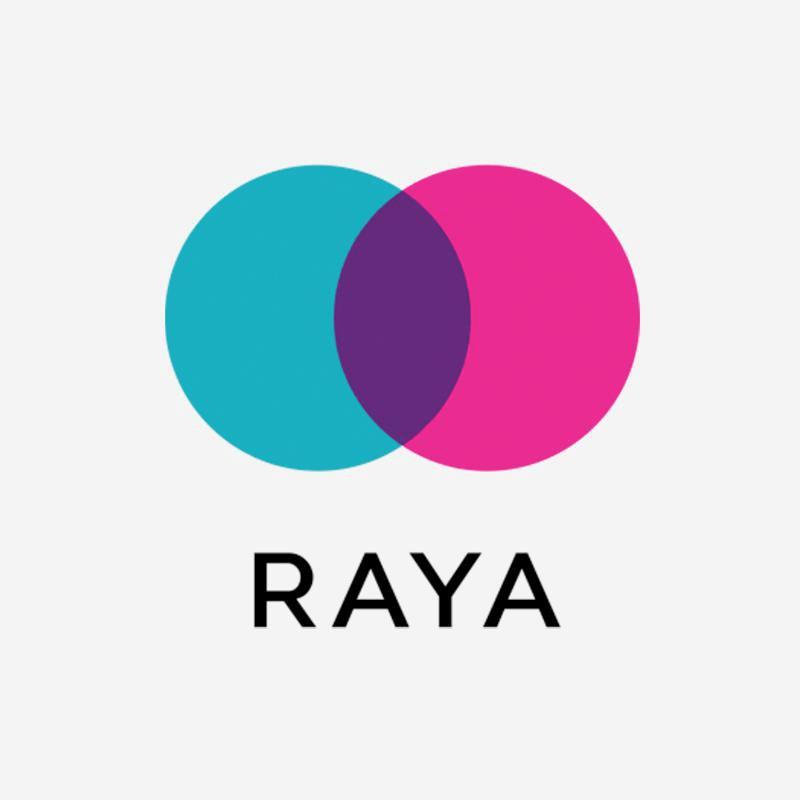 Raya is an exclusive, invite-only dating app for celebrities and high-profile individuals. With a private club atmosphere and strict membership requirements, Raya offers a unique dating experience for those looking to connect with the elite.
Some notable users include Cara Delevingne, Teri Hatcher, and Diplo.
The League
The League is a dating app for working professionals with a selective membership process. Catering to ambitious and successful singles, The League offers a unique dating experience for those seeking like-minded partners.
With various membership tiers, users can access premium features to enhance their dating experience.
Learn More About The League Here
Tinder
Tinder is a popular dating app known for its:
Swiping feature
Casual dating focus
Massive user base
Easy-to-use interface
Tinder offers a fun and fast-paced dating experience for those seeking casual encounters and hookups.
While not typically associated with serious relationships, Tinder can still lead to lasting connections for those who approach it with the right mindset.
Victoria Milan
Victoria Milan is a dating app for those seeking discreet encounters and extramarital affairs. Offering a secure and private environment for users to explore their desires, Victoria Milan provides a platform for those looking to add some excitement to their lives.
With a focus on anonymity and security, free users can connect with others while maintaining their privacy.
Learn More About Victoria Milan Here
For Serious Relationships
Hinge and eHarmony are best. Hinge's prompts build connections. eHarmony matches compatibility for lasting love. Try them for a serious commitment.
For Casual Encounters
Use Tinder and Bumble for casual fun. Easy swiping and chatting make hookups low-key. Bumble puts women in charge. Both are great for romance without strings.
For LGBTQ+
OkCupid and Grindr are inclusive and welcoming. OkCupid matches all orientations. Grindr connects locally in the LGBTQ+ community. Find meaningful relationships.
Niche Dating Apps
Look beyond mainstream apps. Feeld explores alternative dating. Kippo connects gamers. Find specialized platforms for authentic matching.
Profile Tips
Show your true self in photos and bios. Be creative, bold, and authentic. Highlight interests to attract matches. Prompts let matches get the conversation flowing. Make a great first impression.
Staying Safe
Keep private details confidential initially. Meet in public first. Tell friends your plans. Trust your gut and don't feel pressured. Use unique passwords everywhere. Prioritize safety, and fun will follow.
Maximizing Success
Stay persistent and positive. Initiate chat without fear. Remember, real sparks come from real-life meets. Have fun and take it offline quickly. Not every match will work out—and that's okay! Keep trying.
Overcoming Challenges
Feel overwhelmed? Refine search filters. Unresponsive matches? Make the first move. Stuck texting? Suggest meeting up. Discouraged? Keep trying and stay positive. Patience and perseverance pay off.
The right match awaits. Approach with humor, authenticity, and an open heart. Happy swiping!