Dating apps help people of all backgrounds and walks of life connect with other like-minded individuals in an attempt to find love and companionship. The dating app industry is a multi-billion dollar industry, according to research firm IBISWorld, and it only continues to grow with every passing year.
Raya is one such dating app that is designed for celebrities, influential people, and those with a larger bank account than the average person. It is so exclusive that you have a higher chance of your application being accepted into an ivy league college than into the Raya community.
Because of its exclusivity, information about Raya isn't as well known as on other dating apps, such as Tinder. Thankfully, this complete guide to the Raya dating app will help you better understand the app and what to expect if you decide to apply for membership.
We tested the Raya dating app here. See what we had to say.
What Is Raya?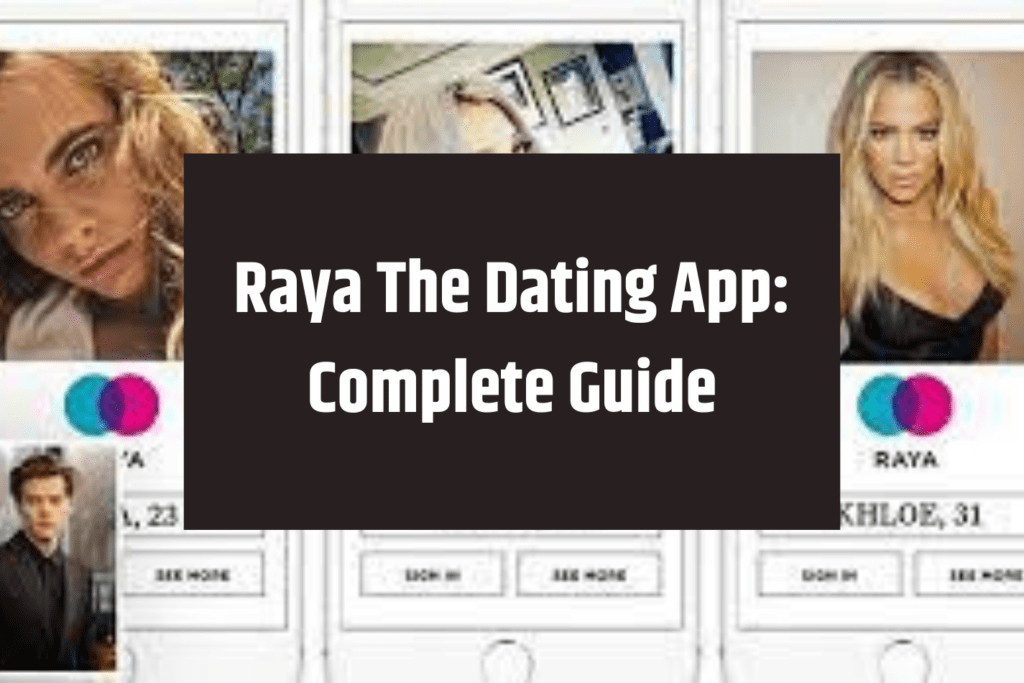 Raya was launched in 2015 and is a private membership dating application that is extremely exclusive. In recent years, Raya has added various features that lean less toward the dating side and more toward professional networking. At its core, however, Raya is still a dating application.
Raya is often frequented by celebrities and people in the public eye, and the company works hard to protect the privacy of all of its members.
To help protect their members, Raya doesn't allow users to take screenshots in their app. If members do try to screenshot, they will see a warning stating their membership will be suspended or removed if they screenshot.
Not much is known about Raya, however, and this could be due to the rumors that simply discussing the app can lead to your membership being terminated. Stassi Schroeder, an American television personality, tweeted that she was kicked off the Raya app for simply talking about it.
How Do I Signup For Raya?
Raya doesn't just say they are an exclusive dating app, they actually mean it. In fact, Raya has a low exception rate of only 8% and typically has a waitlist of about 100,000 applications at one time.
While most dating apps and websites require their users to fill out a bit of information about themselves, Raya requires its potential members to complete an extensive application that is reviewed by their committee members.
The committee consists of, on average, 500 anonymous Raya members. Potential members will also need a referral from someone who is already a member of Raya.
On Raya's website, you will see a short list of guidelines that state that applicants have to be over the age of 18, not have public depictions of hate, and can't show consistent displays of excessive wealth. Members, however, have said that once you are accepted, you have to agree to a more extensive list of rules.
How Long Will It Take For My Raya Application To Be Accepted?
The exact timeframe of when an application is denied or accepted can vary greatly. Some members have been accepted in as little as a day, while others have waited months.
Your application will go from "Pending" to "Approved" once you are accepted into the Raya membership. Keep in mind, however, that you may not receive an email stating your application has been denied, and the status may stay on "Pending" even if Raya has determined you are not a match for their community.
Try not to feel too bad if you're not accepted into the Raya community though, Demi Lovato was once rejected by the Raya app.
How Does The Raya App Work?
Once your application has been approved, you will need to purchase a membership, which can be a 1, 6, or 12-month membership, all of which are auto-renewing. As long as your subscription is active, you will have access to all of the apps' functions.
Members create a slideshow by uploading pictures they want to be shown on the dating app and then selecting a song to coincide with the photos. When other users visit your profile, they will view your slideshow of pictures while the chosen song is playing in the background.
Along with the slideshow, Raya members select their main profile picture and add additional information about themselves, such as a short bio, location, age, and work. You will also need your Instagram handle since this information is required on the application and will show on your Raya profile.
How Do You Match With Someone On Raya?
Raya has been called Tinder for famous people and, in many ways, does operate similar to Tinder, but with a few tweaks.
When you visit a profile, the slideshow will begin to play and you click on the "heart" icon if you like the profile. If both you and the other person "heart" each other's profile, you will be able to video chat or message each other via the Raya app.
If neither person takes the plunge to contact the other person within 10 days, the match will expire.
Unlike Tinder, however, Raya only shows you a limited number of profiles per day. One user stated that they were only shown a few people every day, while another Raya member said they were shown about 5 to 10 profiles every few hours.
Another difference between Raya and Tinder is that, unlike Tinder, Raya allows you to match with members all over the world. So you have the potential of meeting someone across the globe.
This can be a good or bad thing depending on how far away you want your potential matches to be. Some users have stated that you have the option of only seeing other members close to you, but that it costs an extra fee.
How Can I Improve My Chances Of Being Accepted On Raya?
If you're not a celebrity, politician, or wealthy business person, you can still be accepted into the Raya community, though it is extremely difficult. Potential members will need to already know someone on the app, and they will need to have a creative Instagram account with a large following.
Having an interesting career will also help improve your chances of being approved.
While it does seem like wealth and fame is an important aspect to Raya, they have also approved people who are not overly wealthy but do have an interesting careers, such as photographers, scientists, designers, researchers, entrepreneurs, and musicians. Instagram influencers who are not well known outside of Instagram have also been approved if they have an abundance of followers.