Dating apps are nothing new, and a quick search on the app store will show you just how many of them there are. Raya, however, is a bit different than other dating sites and only approves a select few out of the thousands of applications they receive. They are so picky that only around 8% of the applications they receive are approved for membership.
The Raya dating app is a highly exclusive dating membership that requires all of its users to pay a monthly fee. This fee, however, isn't paid unless your application is approved, and you won't gain access to any of the app's features until the membership dues are paid.
Knowing the cost of the Raya dating app may influence your decision as to whether or not to continue with the membership if your application is approved. This information can also help you narrow down which dating membership you should pay for. 
Unlock the Raya experience: Maximize your Raya experience with The Complete Guide To Raya, your key to becoming a Raya insider and finding meaningful connections within the exclusive dating community.
How Much Does Raya Dating App Cost?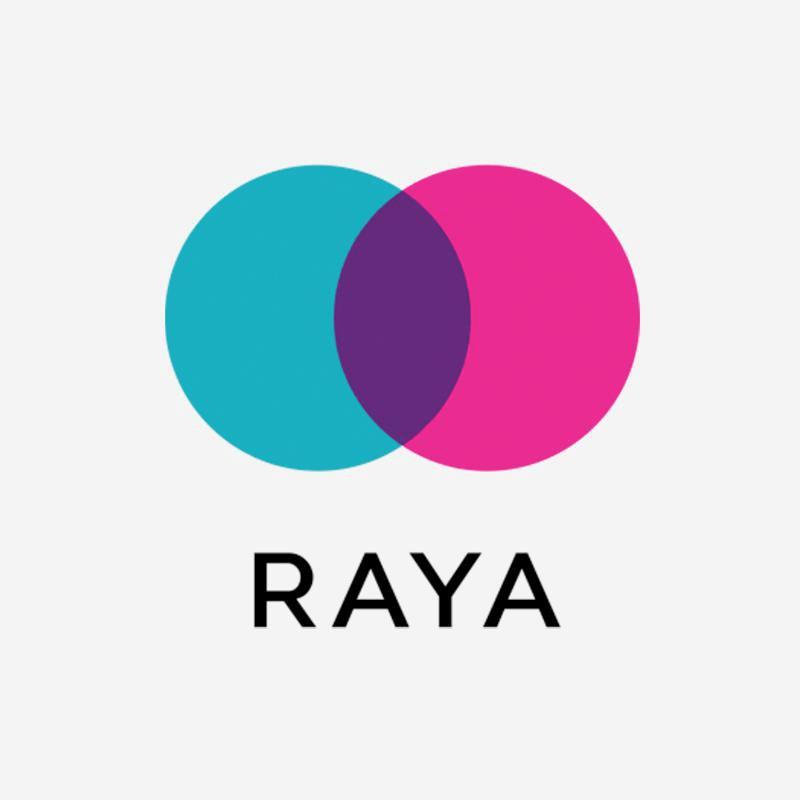 The monthly rate for Raya, as of June 2022, is $9.99. Members of this exclusive dating app have the option of paying for additional features and/or services, such as an extra cost for only showing you local profiles.
Unfortunately, since Raya is rarely talked about, potential members won't know the exact price of these extra features until their application is approved.
Once approved, you will see the option of adding these additional features, along with their prices, on your Raya dashboard.
Is There a Free Version Of The Raya Dating App?
While there is an abundance of dating apps that do offer a free version, Raya is not one of them. Raya also doesn't offer a free trial. Once your application has been approved, you will need to select and pay for your membership, which doesn't become active until payment has been made.
Members select the frequency in which they want their membership dues paid, such as every month, every 6 months, or yearly.
Since there is no free version or even a free trial for Raya, you can select to pay monthly and then, if you're not satisfied with the app, cancel your membership before the first month is over.
Does It Cost Anything To Apply To The Raya Dating App?
There is no cost to download or apply for the Raya dating app. However, the only thing you can do via their app is submit an application and then check on the status of that application.
Potential members cannot access any other parts of the app until their application is approved and they have paid their monthly fees.
The approval process can be lengthy, ranging from a few days to several months, but you're not required to pay the membership fee until you are selected to join the Raya community. Keep this in mind when applying for the dating app.
Do I Have To Pay Every Month For The Raya Dating App?
While you do have to pay monthly for the Raya dating app, members have the option of paying at longer intervals, such as every 6 months or every 12 months.
No matter what duration you select, you will be automatically set to auto-renew at that duration. The auto-renew can be turned off at any time through your iTunes account settings.

Pro Tip: If you're sick of finding people who are just looking for one night stands, we recommend trying eHarmony.
It's one of the highest-rated online dating apps in the world. eHarmony users are actually looking for relationships. Give it a try here for free and see if you can tell the difference.

Can You Cancel a Raya Dating App Membership?
If you're not satisfied with the Raya dating app or you're no longer looking for love, you can cancel your membership in your account settings, which are found on the Raya dating app.
Memberships can also be canceled by logging into the app store and canceling via the app store subscriptions. There is no additional fee for canceling your Raya membership, and you can cancel at any time.
Does Raya Offer a Refund?
Raya does not offer a refund, according to members of the dating app. If you cancel before the end of the billing cycle, you will simply continue to have access to the app and your membership will stay active until the end of that billing cycle.
Because they don't offer a refund, it is important to cancel your membership before the end of your billing cycle. This will help prevent you from being charged for another month of membership.
If you're unsure as to whether or not you want to continue to pay for Raya, consider signing up for a one-month membership at the start. If you like the app and want to continue using it, you can adjust the renewal duration via your account settings.
Is Raya More Expensive Than Tinder?
Raya is known as Tinder for celebrities, but is the app more expensive than the more commonly used Tinder? The simple answer is that Tinder is more expensive than Raya, though Tinder has a much more complex price structure. Raya charges $9.99 a month and then offers a few features that will require an additional cost.
Tinder, however, charges $19.99 a month for members under 30 years old or $29.99 a month for members over 30 years of age. Tinder also offers various "packages", such as the Gold and Platinum memberships, with various price points.
One benefit that Tinder has over Raya is that Tinder offers a free version. Keep in mind, however, that this free version is limited in what you can do on the app.

Pro Tip: Tinder is great, but you might have better luck getting casual dates on Ashley Madison. Users sign up specifically to have discreet fun with others.
Get started for free and find people like you who are looking for casual relationships here.

Are There Any Other Dating Apps Similar To Raya?
Raya isn't the only exclusive dating app available. In fact, there are several different apps that boost themselves as exclusive. The League is one such app that has the same type of feel as Raya. This app, however, puts more importance on your LinkedIn profile than an abundance of photos.
Luxy is another high-end dating app that requires its members to pay a hefty membership fee of $99 to $399 a month! Potential members are also required to upload their driver's license, passport, or tax returns.
There are also dating apps that require members to have a bank account with a balance of over $1 million and an annual income of at least $200,000, as well as dating apps that only allow people with an IQ of 130 or over to join their community. 
If you liked this blog, learn more about Raya in these articles: