Imagine an exclusive dating site that is so appealing that even celebrities want to join in; yes, this is the dating app Raya! If you haven't heard, Raya is a dating app that attracts the most interesting people worldwide. However, their community is limited, so how to get into's Raya dating app?
The only way to be accepted as a member of Raya is to know someone who is a current member in the app and have them recommend you; then, your application will be put into a queue and later reviewed. It may seem like a highly strict application process, especially for a dating app, but that's how Raya prevails in keeping its community private and exclusive.
In fact, only approximately 8% of the people who apply to get into Rays get accepted. But the good news is that you don't need to be famous to get into Raya, so there's still hope! 
Learn all about Raya: Explore our comprehensive guide, The Complete Guide To Raya, where you'll find everything you need to know about using the app effectively to connect with creative and influential individuals.
How To Get into Raya's Dating App
If you want to know how to join Raya, you are not alone. In fact, Raya is well-known for being challenging to join. But here are some easy ways to increase your chances of how to get into the Raya dating app:
Step 1: Knowing Someone
When it comes to Raya dating apps, the one thing that will stop you from joining is the people you know, as you need someone from the inside. And no, it doesn't have to be your best friend; as long as someone refers you, you are already a step closer to getting into Raya's dating app.
Yes, you will be able to apply without a referral, but the chances of getting accepted without one are practically non-existent.
So if you don't know anyone who is a part of the Raya dating app community, then start making, someone connections because the chances of you getting into Raya will depend on who you know.
Step 2: Have An Appealing Occupation
When considering getting into Raya, you should be aware of how selective the platform is about its members. Raya is a place for creative people, and the Raya community desires innovators with creative minds and a cool occupation. During the application process, you will have a chance to describe what you do for a living and, while your salary doesn't make a difference, what you do, does.
Raya is interested in people, their minds, and personalities; innovation is more important than wealth when it comes to being a part of the Raya community.
Step 3: Have A Lot Of Followers
Another thing that you should know is that Raya pays attention to your Instagram account, so they will, of course, have a little peek at how many followers you have, so the numbers here may help you to get accepted.
Another thing that Raya may look at when checking your Insta credentials is if any Raya members already follow you; this is uncertain if it will help your chances.
Although the type of content that you post can be a factor in the application process, it would be wise to work on what your Insta account looks like when you handle your Raya application. 
Step Four: Be Unique
And the last thing you will need to get your application accepted is to be approved by some (or a lot) of the committee members. Raya pleads that the committee members come from various backgrounds and represent a vast spectrum of ages, races, interests, and sexual preferences to minimize possible small-mindedness from affecting the approval methodology.
According to Raya's site, the best way to prevail with the committee is to be known for something special or be fluent in something exciting, which is hard to interpret.
Still, Raya's community thrives on its innovative-minded members, so anything that makes you look out of the ordinary and into the extraordinary may help to get your final requirement into being a Raya member.

Pro Tip: If you're sick of finding people who are just looking for one night stands, we recommend trying eHarmony.
It's one of the highest-rated online dating apps in the world. eHarmony users are actually looking for relationships. Give it a try here for free and see if you can tell the difference.

How Much Does The Raya Dating App Cost?
While it might feel like it with such an exclusive community, the price would be just as high; this couldn't be farther from the truth. Given the high standards of Raya's dating app, you will perhaps find it shocking that Raya's membership only costs $9.99 per month.
This can tell us that Raya is all about people and not so much about status and wealth.
Is Raya Better than Other Dating Apps?
Now that we know how Raya dating app works, we should explore what makes Raya dating app so popular, and here are some of the reasons why Raya dating app is one of the best dating sites available online:
Pros:
All members are analyzed before approval, so the members are highly fascinating people.
At only $9.99 per month, Raya makes its membership very accessible.
Raya is not just a dating app; many members use Raya for networking.
The app is highly safe
Cons:
Like any app that demands committee approval, there are not as many members, making it perhaps easier to connect with others.
Your level of Instagram leverage significantly differentiates Raya's acceptance
What If I Don't Get Accepted Into Raya's Dating App?
Acceptance suggests you join the same grades as Raya's celebrities, such as Ben Affleck, Channing Tatum, Demi Lovato, and Lizzo, as well as many top-level leaders, athletes, and other high-profile members.
You will never get rejected when applying to become a member; if not accepted, your application will probably just stay "pending" indefinitely.
Currently, there is a queue of over 100,000 people waiting for their application to be successful in a community of over 15,000 members. But you shouldn't get disappointed if your application doesn't get approved easily; instead, try to work on what can help you to get approved.

Pro Tip: Tinder is great, but you might have better luck getting casual dates on Ashley Madison. Users sign up specifically to have discreet fun with others.
Get started for free and find people like you who are looking for casual relationships here.

What Can Help Me Get Accepted Into Raya's Dating App?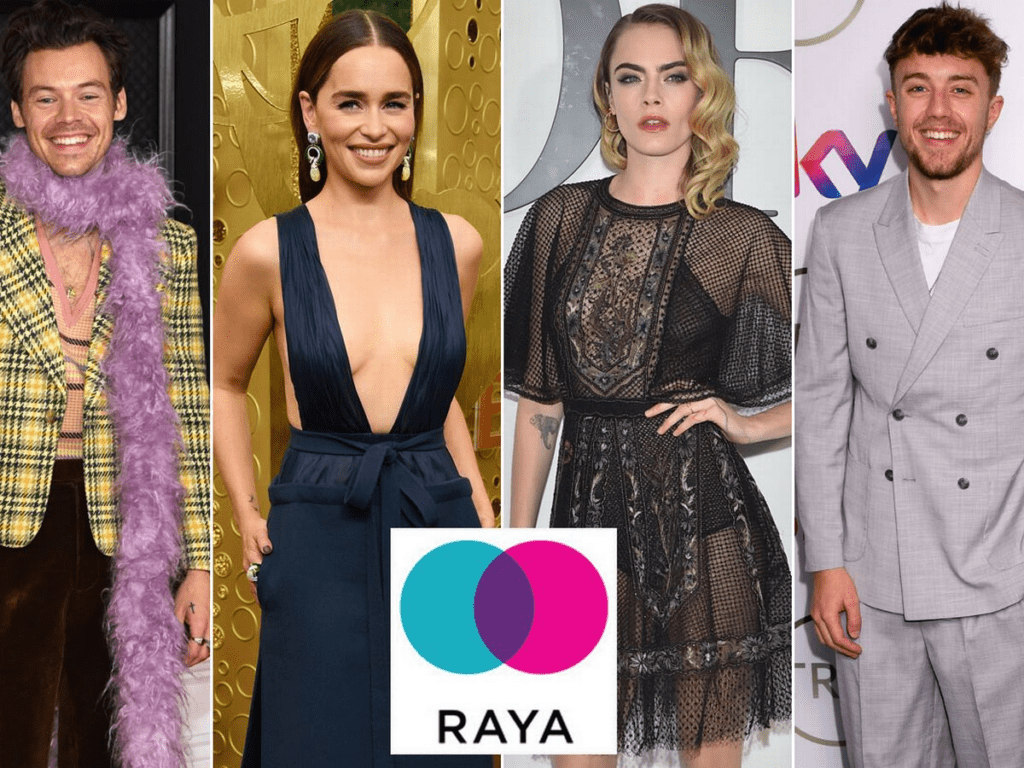 Understanding which qualities or achievements will guarantee a spot on Raya is complex. Nevertheless, some factors can help you stand out, such as having a cool job, creativity, and a substantial Instagram following.
And remember that being rich is not going to help you that much. In fact, attempting to brag about your status and wealth can damage your odds of getting accepted or even getting you booted out once you are a member.
In their website's guidelines, Raya states that applicants must not "have consistent displays of excessive shows of wealth."
And instead, the dating site says that "… how someone spends their time, who they surround themselves with, and their intentions for how to engage and strengthen the community are the things Raya values,". It's also worth mentioning that bullying of any kind is not tolerated.
So, if you want to be a part of Raya's super-exclusive dating app, what you have will not really get you a key to the front door but an invitation to the way out. If you want to be a part of Rary's dating community, you need to remember who you are and that what you do is what matters the most.
If you liked this blog, learn more about Raya in these articles: