If you are wondering where you can find a like-minded partner who also happens to be a faithful Christian, check out Christian Mingle right away.
The site is full of potential singles who are just as religious as you are. If you are looking for someone who shares the same faith and interests as you, Christian Mingle is for you.
How Christian Mingle Works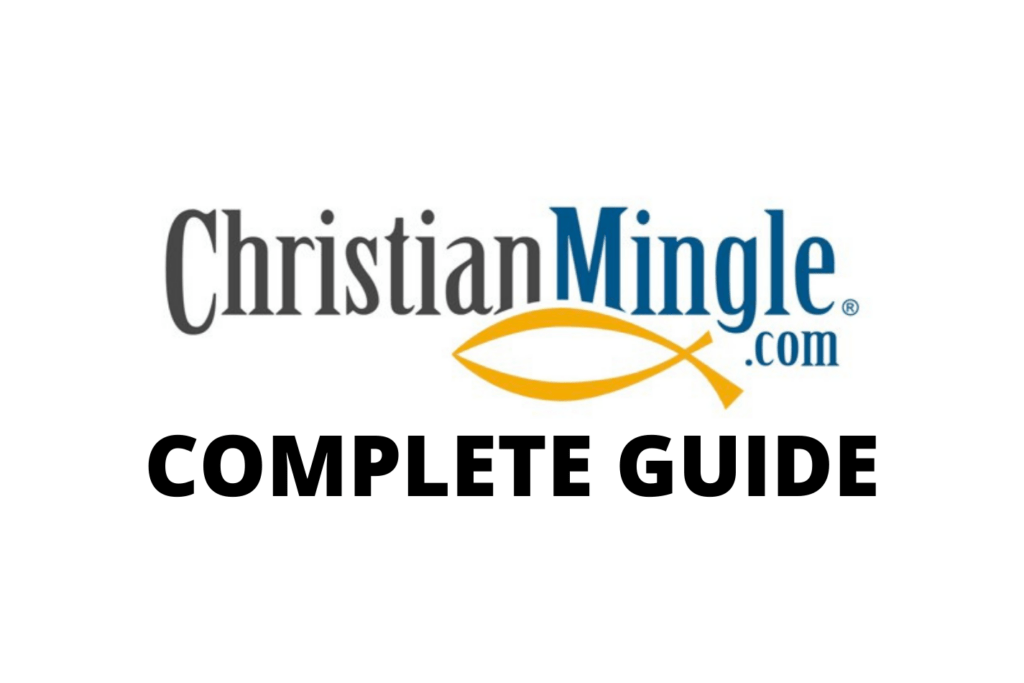 It is a platform for anyone looking for a serious and long-term relationship with someone who has the same interests as them. Christian Mingle works its way to find you a match with just your information.
Once you find someone, you can then communicate with them. It is a dating platform for anyone between their late twenties and early forties.
Christian Mingle offers plenty of different ways for you to get a match. You can type in your preferences or the things you are looking for in a person hit the search button, and boom, you have got yourself some matches.
If you want an easier way to choose your potential love interest, there is an option to go through some picture-based profiles.
For you to get a better picture of matchmaking in Christian Mingle, here are some starters:
Search: With any details starting from age, weight, height, hometown, city, educational background, and church attendance, you can find your perfect match.
Compass personality test: Another way to find a match is to put your personality to the test with another person. Christian Mingle finds someone nearly close to your personality and tests the compatibility between the two of you.
Secret Admirer: Christian Mingle shows you profiles with similar interests from which you can choose to match. You can select "yes," and you will find an email with three more similar profiles. And, if anyone of your interest agrees to match with you, both of you will get an email, making it a complete match.
Favorites: If you wish to save someone's profile, you can hit "favorite" on their profile. It is an option that goes both ways. If you both like each other's profiles, you will get a notification.
Christian Mingle is far better than any other dating platform; here is why:
Users can browse anonymously as much as they want
Offers strict restrictions and verification for users
Daily suggestions of matches for users
Any user can browse through their matches' profiles.
Users can see when and if their messages were read.
Christian Mingle has also reserved some features for paid subscribers like any app. The membership area is more easy and more fun to use. So, access to the premium side of the dating world starts from only $29.99 per month.
If you wish to see more of Christian Mingle, start your premium plan already to get these incredible features:
Match with high-quality singles.
Option out for online activity.
Communicate with other premium users.
Get a notification whenever someone likes or visits your profile.

Pro Tip: Tinder is great, but you might have better luck getting casual dates on Ashley Madison. Users sign up specifically to have discreet fun with others.
Get started for free and find people like you looking for casual relationships here.

How To Use Christian Mingle
For starters, you have to sign up on Christian Mingle. It takes about less than 8 minutes to go through the registration process, and once you complete it, it is hallelujah! You can get down on the hunt for a partner.
Here is how you can get started with your profile in the dating world of Christian Mingle:
Sign Up
The process is quite simple. Sign up with whatever account you have—Apple, Google, Facebook, or other emails. Signing up with the first two email systems will be easier for you as they will both transfer your information to your new Christian Mingle account.
Your Information
The app will pop up with some fill-in-the-blanks for your profile to get started. Now, you will have to fill in some basic information about yourself, like your name, birthday, area code, gender, and interests.
Also, note that the app restricts minors under 18 years of age, so you should be above the given age to begin using the app.
Uploading Images
Now that the profile has the basic information, it is time to set up your pictures. You can upload about six images, and the minimum requirement is one picture if you don't feel like uploading any.
Moreover, make sure those pictures are decent and that your face is visible. Uploading any offensive or suggestive images will violate the terms of Christian Mingle.
Display Name
Next, it is time to choose a name you will go by on the app. Others will know you by that name. Either way, you can choose to keep your original name or make up a nickname that can go with your personality.
Whatever name you choose, make sure it is attractive and approachable. You can get help from this screen name checklist.
More Details
Lastly, you can add more in-depth details about yourself, like weight, height, relationship status, education, and occupation.
It will also give you a pool of options, and you can select hobbies, interests in music and art, popular topics, genres, etc. If you happen to have kids or intend to have kids one day, you can mention that as well!

Pro Tip: If you're sick of finding people who are just looking for one-night stands, we recommend trying eHarmony.
It's one of the highest-rated online dating apps in the world. eHarmony users are actually looking for relationships. Give it a try here for free and see if you can tell the difference.

Does Christian Mingle Work?
The app has over fifteen million users and is still counting. It also has a four-star rating as a high-quality dating platform specifically for single Christians.
The success rate of Christian Mingle is higher than any other dating site. This app has resulted in approximately 30% of successful marriages, and users have been more than satisfied with their journey.
Anyone from a Christian background or purely religious background can enter this faith-based dating world. Those looking for a relationship grounded in Christian values can undeniably turn to this site for a perfect match.
Christian Mingle is one of the top Christian dating sites, and they are responsible for thousands of Christian marriages. The app is here to find the love of your dreams, no matter if you are white or black, gay or straight, or even young or old.
Single men tend to struggle the most, as it is highly competitive, but on Christian Mingle, the scene is different. This dating platform will help you search for and find the perfect partner in no time.
Moreover, the dating scene is different for women as well. Christian Mingle is a more female-friendly app than any other dating site. It has offered quality and value-driven matches with strong religious connections to many women.
Many people have joined and found a God-centered relationship just by the magical algorithm of Christian Mingle. It is an app full of genuine and respectful people of the same faith and mind. It is open to all Christians and other religions, inspiring many successful marriages.
The site is one of the longest-running dating platforms and has helped many single Christians out there. It comes with a faithful community of men and women where singles are motivated and inspired to find a long-term relationship.
Christian Mingle Recap
With all that said and done, if you are a single Christian, the site is the perfect place for you to find your lifetime partner. Find people who are religious, faithful, and share your interests. Moreover, you will have a better chance of finding love on Christian Mingle than on any other dating site.
How Does Christian Mingle Work?
Are you curious about how Christian Mingle, a faith-based dating platform, operates? This article provides a comprehensive overview of the platform's features and functionality. Learn about creating a profile, searching for matches, and initiating meaningful connections within the Christian community.
How Long Does Christian Mingle Take to Approve: What Pending Means
This article provides clarity on the Christian Mingle approval process and the significance of "pending" status. Understand the steps involved in profile verification and how to navigate this phase effectively.
How Does Free Christian Mingle Work?
This article explores the functionalities available to free members on Christian Mingle, including creating a profile, searching for matches, and engaging with other users without a premium subscription.
What Does the Heart and Wink Mean on Christian Mingle?
This article explains the significance of the heart and wink symbols within Christian Mingle's communication system. Understand how to use them to express interest and connect with other Christian singles.
With all that said and done, if you are a single Christian, the site is the perfect place for you to find your lifetime partner. Find people who are religious, faithful, and share your interests. Moreover, you will have a better chance of finding love on Christian Mingle than on any other dating site.
Here are some more articles to help you navigate Christian Mingle.
Find hookups & casual dating instantly
Match with others who want no strings attached
Stay private & anonymous
Find quality singles looking for a long term relationship
Best for ages 21-45
Free compatibility test to find your perfect match
Additionally, we provide tips on effective communication and engagement on Christian Mingle, ensuring that your interactions are meaningful and respectful. Whether you're sending hearts or winks, our insights will help you navigate the world of Christian Mingle with confidence.