Christian Mingle has created a non-verbal communication system for users to show interest in. Instead of sending a text message via the app, users can send a heart or wink at another profile.
The heart on Christian Mingle is used to like another profile. The wink is to show interest in the profile without sending a message.
In this article, we're going to show you how to use the heart and the wink to your benefit to get more matches.
Get the full Christian Mingle scoop: Delve into the world of Christian Mingle with The Complete Guide To Christian Mingle, your comprehensive resource for making the most of the app's features and functionality tailored for Christians.
Find hookups & casual dating instantly
Match with others who want no strings attached
Stay private & anonymous
Find quality singles looking for a long term relationship
Best for ages 21-45
Free compatibility test to find your perfect match
How To Send Hearts And Winks On Christian Mingle
To send hearts and winks on Christian Mingle, the user must click on any profile of their choice.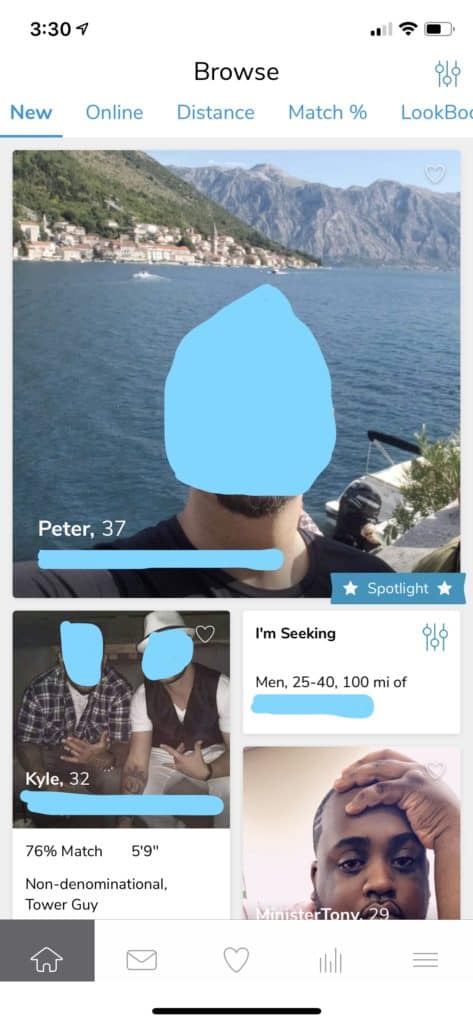 Once the profile is selected, there will be 3 new buttons on the bottom of the screen. These 3 icons are an envelope, a heart, and a winking face.
Each button has a meaning and should be used with a specific purpose to get the other person's attention.
What Does The Heart Mean On Christian Mingle?
When clicking on a user's profile, there will be an opportunity to do 1 of three options.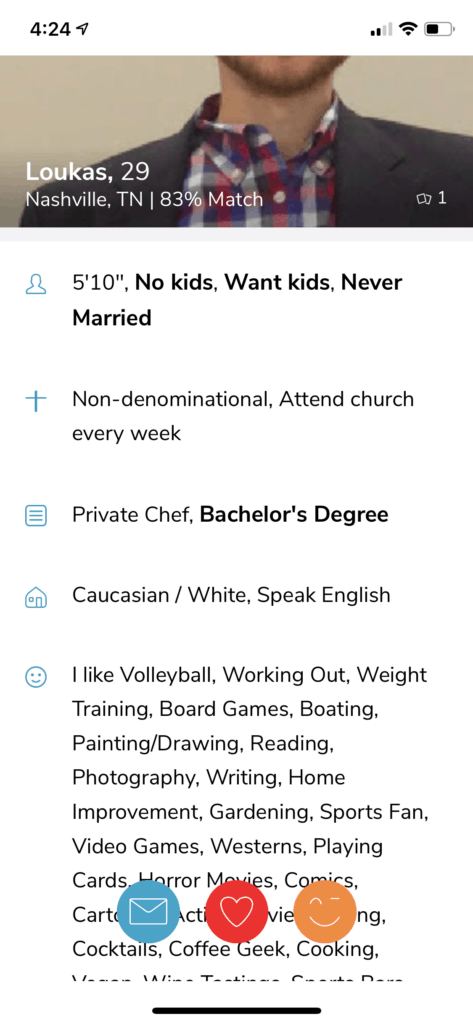 The first option is to send the user a message. The blue icon with the white envelope is what this represents. Clicking on this will enable you to send a message to the other person in hopes of getting them to answer back.
We caution you; however, you will need a paid subscription to send a message to another user. Free users are not able to send messages on the Christian Mingle platform. Purchase a monthly subscription to send messages to other users.
The second option is a heart icon. This icon is red and has a white heart in the middle. The heart icon sends a like to the other user, informing them that you are interested in their profile.
This heart-like works similarly to other platforms where you send likes. Tinder, Bumble, and Match.com all have a system where sending likes is a way to get someone's interest.
This heart button works no different, as users are trying to capture as much attention as possible with all of the profiles that interest them.

Pro Tip: If you're sick of finding people who are just looking for one night stands, we recommend trying eHarmony.
It's one of the highest-rated online dating apps in the world. eHarmony users are actually looking for relationships. Give it a try here for free and see if you can tell the difference.

What Does The Wink Mean On Christian Mingle?
The wink on Christian Mingle is the third icon that is shown at the bottom of the screen. This icon is represented by a white smiley face winking.
Sending a wink on Christian Mingle is a way to flirt with the user without actually sending them a heart or a message. This wink face is a fun and flirtatious way to show the other user that you're interested in them.
Winks on Christian Mingle are fun but may be taken the wrong way by some users. Suppose it's a guy winking at a girl. She may think he's trying to be casual and may not be serious about a relationship.
We recommend sending a like or a message to stand out. The wink feature is cute but doesn't yield the best results.
If you're a girl, winking is a fun way to get a guy's attention, especially if he has an inbox full of matches. Standing out to attractive profiles who fit your criteria is key. If you cannot send a message, we recommend sending a wink to get the person's attention.
The wink is a unique feature. We recommend you try it out for a few days and see if it yields any results. If your pictures are happy and upbeat, both guys and girls may think it's cute. If you don't smile in your pictures, it could come off as creepy.
Conclusion
Using the heart in Christian Mingle is a way to tell other users you like them. This heart feature will notify the user they have been liked, and they will look at your profile and hopefully like you back.
The wink feature is a way to flirt with the user you're trying to match with. This feature should be used only if the person you're trying to match with seems to have a fun and outgoing personality. If they don't, there is a good chance the wink face could come off as creepy.
To increase your chances of getting a match, we recommend sending a message to your match, rather than just a heart or a wink face.
Remember, there's only one chance for a first impression; make sure you make the most of it when you're sending a message, heart, or wink to the other user.
If you liked this blog, learn more about Christian Mingle in these articles: