Tinder is a popular mobile dating app that has millions of matches a day. These matches give users a hopeful feeling that the person they matched with could be their next boyfriend or girlfriend. However, what if they don't respond?
If a Tinder match doesn't respond, wait 24-48 hours for their reply. If they don't respond after 48 hours, unmatch and move on to the next match.
In this article, we will explain why you should wait 24-48 hours and what to do if a match doesn't reply to you.
Find hookups & casual dating instantly
Match with others who want no strings attached
Stay private & anonymous
Find quality singles looking for a relationship
Best for ages 21-45
Free compatibility test to find your best match
What Do I Do If A Tinder Match Doesn't Reply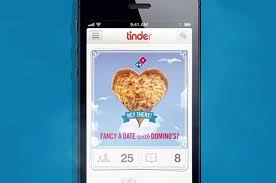 When swiping through Tinder, you may come across a match that stands out from the others. This guy/girl may swipe back and match with you. As the rush of excitement pours through your body, there may be a good chance that they don't respond.
This is common among all dating apps, not just Tinder. A match on Tinder doesn't mean the person is going to respond automatically. There are a few reasons that a match may not respond once they match with you.
Tinder Match Having Second Thoughts About Your Profile
One of the main reasons is Tinder matches have second thoughts about your profile. Tinder's user interface makes it extremely easy for users to swipe left and swipe right at a fast pace.
Users can swipe through multiple matches in seconds without having to really dig through profiles like you would have to on Hinge or Plenty Of Fish.
Once the person has a chance to actually look through all of your pictures and read your profile, there's a good chance they may have second thoughts about swiping right on your profile. This may cause them not to respond, even though they matched with you.
This, of course, does not feel good. That moment of excitement that you had when you get a match suddenly turns to anger and confusion. We recommend giving the user 24-48 hours to respond. If they don't respond within this time, it may be better to unmatch the user and move on from there.
Although you may be holding out for hope, if they don't respond within 24-48 hours, you might be holding out for a message that will never come.
Additionally, if that person really likes you, they will be excited to message and talk to you, not wait more than 48 hours. While it's a tough pill to swallow, it's best for the long term.
Check out our complete Tinder User Guide here.
Find Exactly What You're Looking For
Stop wasting time on dating apps hoping to find the right person. Ashley Madison & eHarmony have exactly what you need.
Find The Person That Wants What You Want
Instantly Improve Your Dating Experience
Get More Matches & Quality Conversation To Get What You Ultimately Want
Opening Line Wasn't Good Enough
First impressions are everything in the real world. It's no different on Tinder. If your opening line is stale or simply says "Hey," there's a perception to users that you'll be a boxing match.
This may immediately turn users off, as they're looking for some spice in their life. That's the reason they're on Tinder.
Tinder is a vibrant place because of the colorful personalities that are on the app. Stand out from the other matches by having an electric entrance. Using a GIF or a question that relates to their profile is the most recommended option.
We recommended steering away from simple statements and questions like "Hey" or just "What's up." These usually give off a signal that you're boring and that you couldn't come up with anything creative to start a conversation.
We recommend showcasing your personality with a GIF or an opening line that will almost inherent a reply. Typically questions are your best bet as the user almost feels obligated to answer them.
Tinder is out and Ashley Madison is in! Find singles who are actually looking for hookups here.
Using Tinder For Confidence Boost
This has become more prevalent in the dating app game when people use Tinder for a confidence boost.
Tinder users who are insecure about their appearance may use Tinder and its matching feature as a confidence boost. Simply having guys or girls match with them gives them the confidence that they look good.
These users have no intention of actually talking to people, but rather just having the notification and backed up conversation queue that they got a match.
The User Is A Bot
Tinder and dating apps, in general, have been known to have bots on their platform. We don't know if these bots are created by Tinder or by users, but many bots on Tinder pose as real people.
These bots often have pictures of girls/guys that seem a bit too good to be true. If you are matched with a bot, there's a good chance they won't message you or reply to you.
These bots are made to make you feel good about getting a match but serve no purpose when trying to generate conversation. If you suspect the user is a bot, deleting this person from your queue by having 1-3 pictures is probably in your best interest.
User Deleted The App
One of the more common reasons people don't reply is that the user deleted their app on the other end.
Tinder, like most dating apps, is often downloaded and deleted from users. Whether they find a new boyfriend or get tired of the swiping experience, it's common for a user to download and delete Tinder frequently from month to month.
If the user doesn't reply, there is a good chance that they might have deleted Tinder but did not delete the profile. Deleting the app off their phone means that they removed their app from their home screen.
Deleting the app from the phone does not remove their Tinder profile. This is why you still see the Tinder profile because their account still exists.
There is no way for you to know this, so that is why you're not getting any replies from Tinder users if you message them soon after you match.
Find hookups & casual dating instantly
Match with others who want no strings attached
Stay private & anonymous
Find quality singles looking for a relationship
Best for ages 21-45
Free compatibility test to find your best match
Conclusion
It's common for users not to get a reply on Tinder. If this happens to you frequently, we recommend changing your bio or adding more pictures to your profile.
There may be something in your profile that the user is getting turned off, leading to them not responding to you.
If you're looking for how to set up your Tinder profile properly, we've made a complete guide to setting up your Tinder profile here.
Recent Posts