Boost is a feature on the Hinge dating app added to enhance the user's experience. The boost button is a common feature that can be found in apps like Tinder and Bumble. What does the boost button do, and why should you use it?
The Boost feature on Hinge allows you to be seen by more people by placing your profile in front of all users nearby. Hinge claims it will show your profile to 40x more users than normal.
In this article, we're going to show you all the reasons why you should consider trying out Hinge's boost feature and how it may help you get more matches.
Take a deep dive into Hinge: Dive deep into the world of Hinge by exploring The Complete Guide To Hinge, your comprehensive resource for becoming a Hinge pro and mastering the app's unique dating format.
Find hookups & casual dating instantly
Match with others who want no strings attached
Stay private & anonymous
Find quality singles looking for a long term relationship
Best for ages 21-45
Free compatibility test to find your perfect match
Hinge Boost Feature
Hinge has provided a new feature called Boost, which allows users to put their profile in front of 40x more users. The point of boosting the profile is to get more eyeballs on your profile to boost likes and interactions.
The Hinge boost feature is not free. It costs $9.99 for 1 boost, $26.99 for 3 boosts and $39.99 for 5 boosts. Each boost in Hinge lasts for an hour at a time.
How Does The Hinge Boost Feature Work
When users decide to activate a boost, their profile will be put at the front of everyone's profile. For instance, when another user logs on, your profile will prefer all of the other profiles in your distance radius.
Hinge claims that your profile will be seen by 40x more people than your typical Hinge experience.
To activate the boost, click the button on the bottom right corner to pull up your profile. Once you've selected your profile, there will be a purple button that says boost at the top right.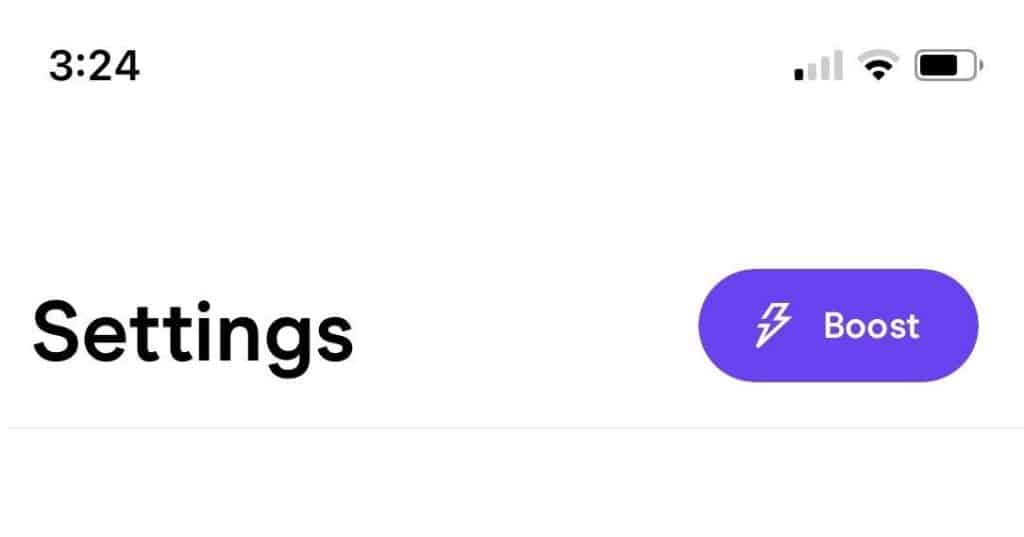 After you click this button, you will be prompted with a screen to pick which boost plan you'd like. Once selected and paid for, this button will then be used to activate your boost.
As soon as the boost button is clicked and you activate it, you will have 1 hour (60 minutes) to have your profile boosted. This means it will get priority placement in front of all the users in your distance radius. If you have a small distance radius, it will be shown to users outside of your radius.
Hinge is trying to put your money to use and get your profile in front of as many people as possible. There are no guaranteed results from using Hinge Boost.
We recommend using 1 boost to see if it's worth the payment. If you do get many matches from it, we highly recommend buying more boosts at a cheaper rate in bulk.
Why Use Hinge Boost?
Like other boosts on Tinder and Bumble, Hinge Boost can be beneficial for people who are struggling to get matches or are simply impatient.
If you're someone who struggles to get matches, getting your profile in front of more users only increases your chances of a match.
If you're unable to get matches from using Hinge Boost, we recommend you change a few things on your profile.
Change your main picture. This is the first picture people see, and if they're hitting the x, there's a good chance it's not attracting them
Change your answers to your prompts. Short or unfulfilling answers can lead the other person to think you are boring or uneventful
Add new pictures completely. If someone likes your first picture and doesn't like your profile, there's a good chance one of your other pictures is not pushing them to like your profile.
We recommend going through your profile as a user and really getting to the bottom of why people aren't clicking your profile. Ask your friends (guys and girls) to give you honest and constructive feedback.
We recommend you do all of the above before spending any more money on a Hinge Boost. Once you feel confident your profile has been optimized, then click on another boost and purchase it.
Is Hinge Boost Worth It?
We believe that Hinge Boost is worth it, especially if your Hinge profile is as optimized as it can be. We go over how to optimize your Hinge profile here to make sure other users are getting the most out of visiting your profile.
If you have a half-filled-out profile without much detail or depth, it may not be worth it. Using Hinge Boost will put your profile into 40x more people. If 40x more people see your half-filled-out, dull-answered profile, there's a good chance they're going to continue to hit the x and move on.
We recommend ensuring that all of your pictures are your best pictures and show off your best features. Answer all of the questions prompts with exciting answers filled with emojis.
Take time to answer all the questions, such as smoking, drinking, or doing any drugs. All of these minor details play a major role in getting another user to like your profile.
Once everything is filled out and ready to go, we recommend you use Hinge Boost and spend money to get in front of 40x more users.

Pro Tip: If you're sick of finding people who are just looking for one night stands, we recommend trying eHarmony.
It's one of the highest-rated online dating apps in the world. eHarmony users are actually looking for relationships. Give it a try here for free and see if you can tell the difference.

Conclusion
Hinge Boost is a feature that puts your profile in front of 40x more people than normal. The boost feature is available for one hour, and it will greatly enhance your chances of getting a match, although not guaranteed.
Hinge Boost costs money and will only be available for that one-hour time slot. This feature is beneficial for those looking to increase their chances of getting more matches, as more people will view your profile.
This does not guarantee that you will get more matches, only that more people will see your profile. We recommend optimizing your profile with both pictures and prompts to ensure that everyone who sees your profile will at least draw interest to it.
Hinge Boost can not only improve your Hinge experience overall, but it can be a fun new way to meet people that you may not have met before.
If you liked this blog, learn more about Hinge in these articles: