Tinder, as of recently, made it mandatory for all users to login with a phone number.
Tinder requires you to enter a phone number to confirm that you're a real person. Once the phone number is entered, a 6 digit code is sent to the phone for confirmation. Tinder has received criticism for bots on their platform and this is how they're confirming identity of the user.
As mentioned, one of the many complaints of Tinder is the amount of bots and fake profiles that are found on the platform. In order to confirm that the user on the other end is real, it started to require users to give a phone number, which then required them to enter the access code that's texted to them.
Relationship Or Hookup? Here's Our Picks
| Best For Relationships | Best For Hookups |
| --- | --- |
| | |
These apps have been tested by our staff and selected as the top sites for each category.
Why Tinder Needs Your Phone Number
Tinder needs your phone number in order confirm your identity. This is the only reason that Tinder uses your phone number.
Tinder doesn't use your phone number for any other reasons but for sending the initial access code to your phone. They do not send informational texts or anything promotional. It's simply to prove that you're real.
If there's any worry about Tinder utilizing your phone number for any other reason, refer to their FAQ section on their website.
How Does Tinder Use My Phone Number?
Tinder uses your phone number for their on boarding process. It's super simple and easy to accommodate. Here's how Tinder uses your phone number:
Enter Your Phone Number
The very first thing you'll need to do is create an account when you first download Tinder.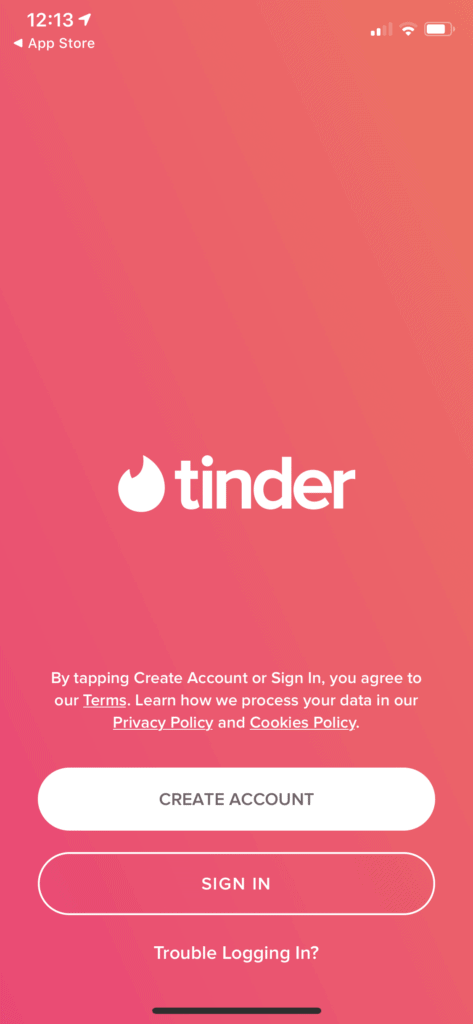 Next, Tinder will prompt you to enter your phone number. It's important that you check the correct country code to match your country. As it states, Tinder will send a text with a verification code. Message and data rates may apply.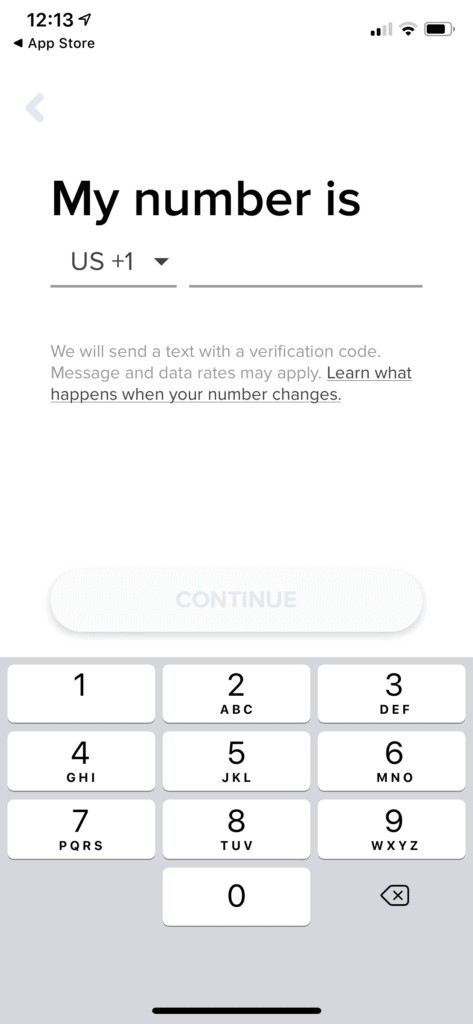 Enter Verification Code
Once you've entered in your phone number, a text will then be sent to your phone. From here, you'll need to enter in the 6 digit verification code.
If you're an iPhone user, it will have a box that pops up that says "From Messages", with the number. You can simply click on this message that way you won't have to remember the number code.
If you're an Android user or any other phone, you'll have to check your text messages, then enter the number manually.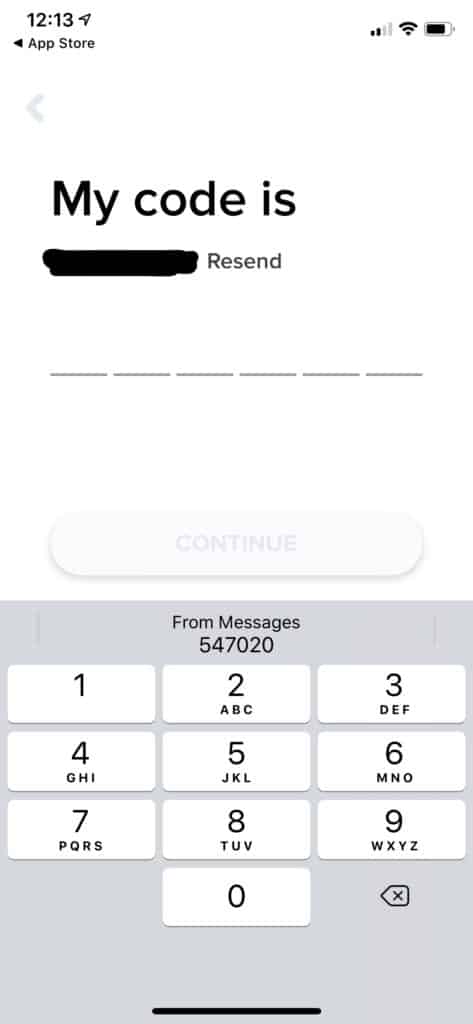 Once the code has been entered and verified, you'll then be taken to a screen where you can connect your Facebook or apple account.
This part of the process may be completely new or different to Tinder users in the past. In the past, you were able to either link your phone number or Facebook account to get started.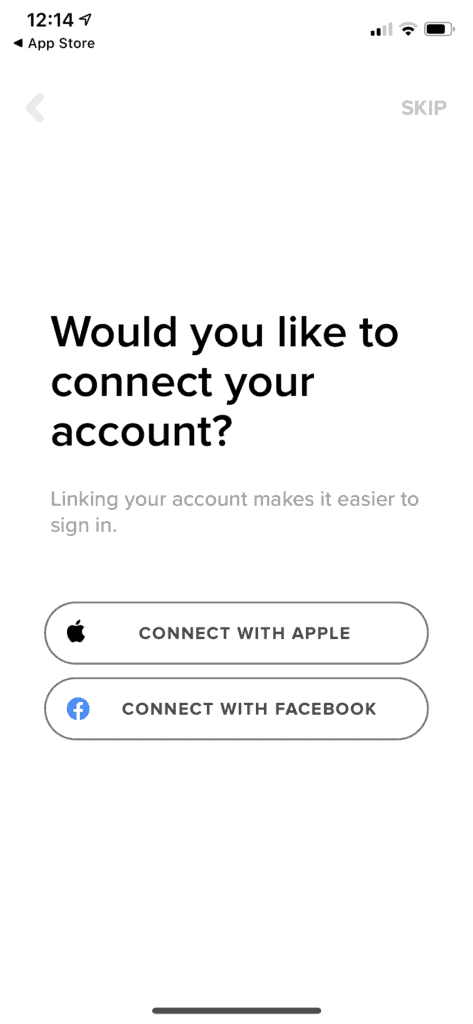 Tinder has cracked down on the bots and fake accounts that have haunted the platform for years by making this phone number process mandatory.
In the corner of the screen, you'll simply be able to "Skip" the process of adding a Facebook or Apple account, and then you'll be taken to this screen, which allows you to start your on boarding process.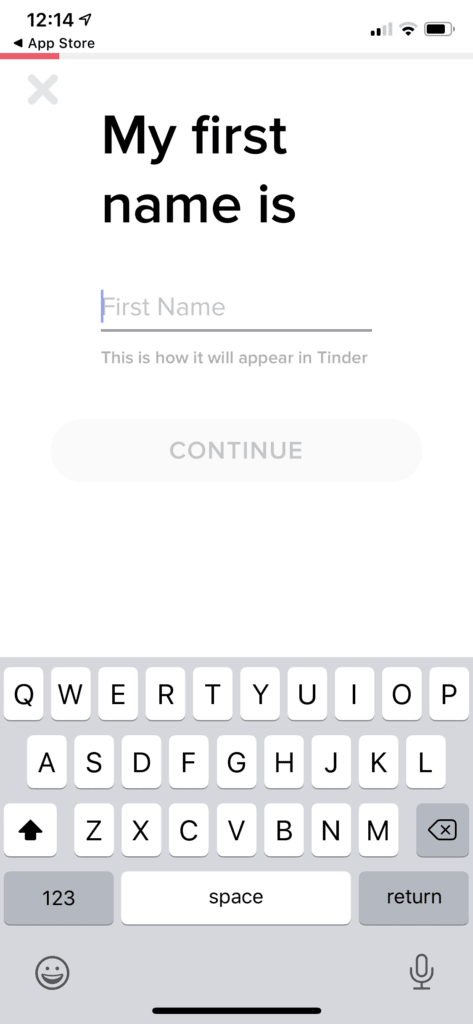 Once you've hit this screen, you'll know your phone number no longer matters and will not be visible anywhere on the mobile app or website.
Can I Use Tinder Without A Phone Number?
No. Users are not able to use Tinder without a phone number. A phone number is needed to prove that each and every person that uses the Tinder mobile app and website is real.
By requiring steps that only a human can replicate, Tinder sends a verification code to the cell phone, which they then have to manually enter into the verification box to receive access to Tinder.
We have however, see people report that they use Google voice or VOIP phone numbers to be able to hide their phone number, in the case they really don't want to use their phone number. We can't confirm if this works or not, however we've seen rumors around the internet that people have tried this.
If you're concerned about your phone number being used, there's other mobile dating apps available like Bumble Or Hinge that allow the user to date and not be forced to put in their phone number.
How Do I Change My Tinder Phone Number?
In the case that you get a new phone number or want to change your phone number on your Tinder account, you'll need to follow these simple steps in order to accomplish the goal.
According to the Tinder documentations:
Open the Tinder app or visit Tinder.com
Tap the profile icon
Scroll to Account Settings
Tap Phone Number > Update My Phone Number
Enter your new phone number and follow steps for SMS verification
This of course will require you to have some sort of valid phone number in order to log in and out of Tinder.
It's important to make sure the number and email you enter is real. In case that you get logged out, or if you delete your app, there's a good chance you'll need to reenter the information. Having a friends phone number may force you to bother them for a confirmation code.
Also having a fake email address may also hurt you if they need to send any information to your email for any reason. Tinder has changed its policies in the past, it's always mindful to have valid everything, in case they change their policies to have a valid email for verification.
Relationship Or Hookup? Here's Our Picks
| Best For Relationships | Best For Hookups |
| --- | --- |
| | |
These apps have been tested by our staff and selected as the top sites for each category.
Conclusion
Tinder requires all users to have a valid phone number, in order to properly use their platform. This change has helped them crack back on fake profiles and bots that have haunted their system for years.
Although this may turn off some users, it helps in the long run keep a clean platform for both the users and the people building the mobile app at Tinder.
If you have an issue with Tinder and their policies, we recommend emailing Tinder and seeing if you can get an answer out of them as to why they require a phone number. User are able