With the number of online dating services available today, every new service needs its niche. Victoria Milan is a dating app specifically to cater to the needs of people in relationships and help them establish affairs. Victoria Milan also enables its users to stay anonymous and allows you to hide any information you do not want public. However, we want to find out how it works and if it's any good.
Victoria Milan requires a quick sign-up in which you will have a few questions to answer, and after email address confirmation, you're ready to start. Both the app and website are straightforward to use, and you can filter the potential interests by selecting a category, distance, age, and others.
Before you jump right in and start, there are some things that you need to know. Some of these aspects will help you in your journey of finding an affair if that is what you wish, but all are important to know.
Learn all about Victoria Milan: Explore our comprehensive guide, The Complete Guide To The Victoria Milan, where you'll find everything you need to know about using the app effectively to connect with like-minded individuals seeking extramarital affairs.
What To Expect When Using Victoria Milan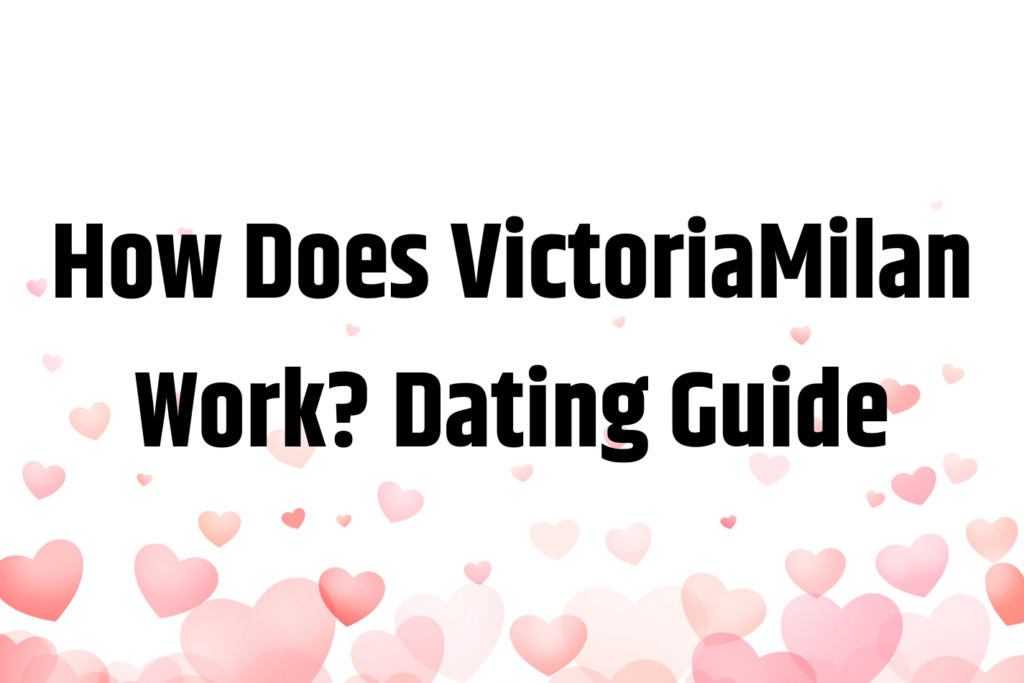 Since Victoria Milan is an online dating service with a niche focus on establishing affairs, it's easy to understand why they are so strict on anonymity. During the sign-up process, you will need to answer a couple of easy questions, but these questions are much less than you'd expect, and when uploading a photo, you can also censor or hide areas of your face to help you stay anonymous.
While exploring the site, you'll see a bunch of filters and other filterable categories on the top of the website. These boxes and dropdowns allow you to find exactly what you're looking for from age, distance, and even if your possible matches have piercings.
You'll also likely notice banner ads all around the website and between rows of people to allow the site some extra revenue. If you do not want to see any ads, you'll have to pay for the privilege to disable them.
Once you have found a person who piques your interest, you're likely to want to send them a message, and this is another part of the premium paid package offered by Victoria Milan.
Though you get a free account and can look around using it, it is very restricted, and to start a conversation, you will first need to sign up for a premium account, at least if you belong to the male gender.
If you think of using this online affair and dating service, you should know that you will not likely find your new life partner here. However, if you are looking to find some extra fun on the side or want company while you're away with business, you should continue reading.
The Pros And Cons Of Victoria Milan
Now that you have an elementary idea of what this online dating service is about and how it works, it's time to discuss what Victoria Milan does right and what it does wrong. Before buying a premium account and getting your affair started, there are many things to consider.
Pros of Victoria Milan:
This online dating service is very discreet, allowing you to hide your face and only show the information you want others to see.
The "panic" button on the website is easy to get yourself out of trouble if you think your partner is acting suspiciously. This button opens a different website and logs you out of your account so no one can see what you've been doing.
The sign-up process is speedy and easy to complete, allowing you to start looking almost immediately.
The filters included in the search options allow you to narrow down your perfect affair with various options, including how close they are to you and their interests.
Women who sign up for this dating service get automatic, premium features. This feature is in place to ensure a relatively equal number of males and females using this online dating service.
Cons of Victoria Milan:
Men do not get any premium privileges and will have to buy a premium account to get the whole experience of this dating service.
You are not guaranteed to get any interest, and the site is known to have bots with very suspicious-looking profiles.
Some claim that the premium membership is hard to cancel, meaning that you might be paying extra charges even after you've stopped using the service.
When filling out your profile, the only two boxes that are not allowed to be empty or non-specified are what you earn per month and the wealth box. The requirement of these two factors makes the service feel shallow.
This dating service exists to allow people to have affairs without being caught. Using this service is less likely to yield a long-term relationship.
Depending on what you're looking to use this dating service for, the pros and cons can mean very little to you. If you are looking for a long-standing relationship or want to find a significant other, you don't have to hide from your wife; this is probably not the service you should be using.
How Much Does Victoria Milan Cost?
The price can be significant since all males must buy a premium account to use this service properly. The services Victoria Milan offers are not cheap after all, but they allow you to choose between the length of your premium subscription sometimes.
However, it is essential to note that depending on your location, and you might not get different package options. After using a VPN to make myself appear in Dallas, I saw only one choice when other places allow you to choose between 3, 6, and 12-month packages. For this reason, the price I give below will only be the price everyone will see, the three-month membership.
For a 3-month Membership, Victoria Milan will ask you to pay 59.95 US dollars per month and 179.85 US dollars for the three-month premium membership. You will also receive an offer for an extra option to allow non-premium members to speak to you freely for 39.99 US dollars per month.
For a more in-depth analysis of Victoria Milan's pricing structure, read here.
Conclusion
If you are considering a different way to find women who are single or willing to engage in an affair, this is one of the options you should consider. Though this service will not be perfect for everyone, there are quite a couple of members, and you might be able to find what you're looking for. It might also be a good starting point since the security and added anonymity are of a high standard.
Find hookups & casual dating instantly
Match with others who want no strings attached
Stay private & anonymous
Find quality singles looking for a long term relationship
Best for ages 21-45
Free compatibility test to find your perfect match
If you liked this blog, learn more about Victoria Milan in these articles: