eHarmony is an online dating site that is known for its quality matches. Users are recommended based on a compatibility score, which directly correlates to their personality and the information they fill in. After talking to a user, there's a special moment to ask for a date.
Users on eHarmony should ask for a date of two months of consistent conversation with their match. This gives the user enough time to learn more about the person they're talking to.
In this article, we will show you all of the signals that you need to recognize from the other person, to realize that they're open for a date.
Enhance your eHarmony expertise: Enhance your expertise on eHarmony by reading The Complete Guide To eHarmony, your go-to resource for valuable insights and practical tips in the context of online dating.
Find hookups & casual dating instantly
Match with others who want no strings attached
Stay private & anonymous
Find quality singles looking for a long term relationship
Best for ages 21-45
Free compatibility test to find your perfect match
Asking For A Date On eHarmony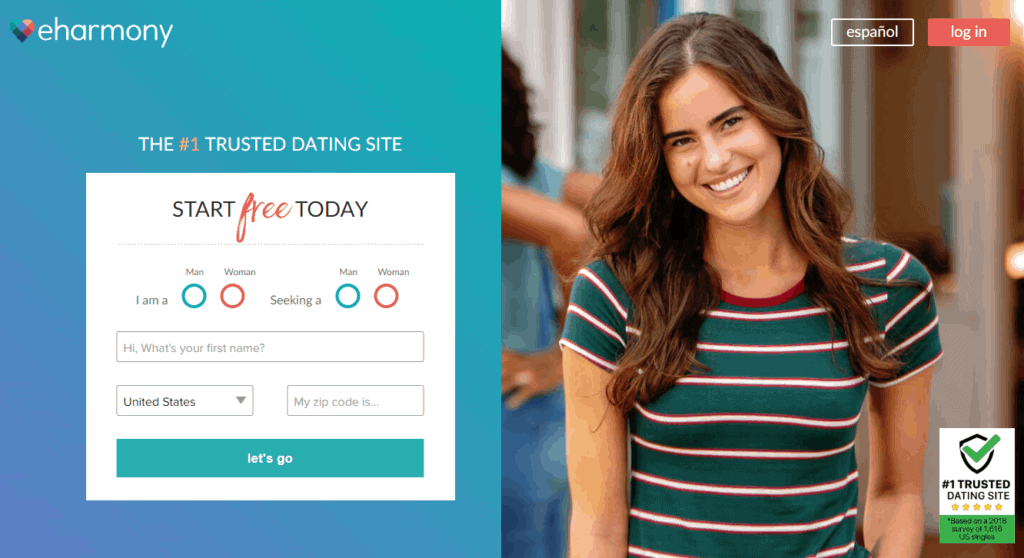 eHarmony has a special algorithm that matches up users based on their personal preferences and personality traits. This algorithm allows users to relate more to each other, which helps speed up dating.
Users feel more connected on eHarmony because they have more in common. This feeling can often lead to users trying to date as soon as possible. We recommend you follow a few guidelines first before asking to meet in person.
Learn About Your Match Before Asking
If you're on eHarmony to find the love of your life, you'll want to ask as many questions as possible. Although eHarmony does a great job showing pretty much every detail about the person, they don't include old relationships, status with kids (if they have any), and personal information that may impact your relationship.
The only way to learn as much as you can about the person you're talking to is to ask questions. Steer the conversation in a way that you're not trying to act too nosey, but also, you want to learn as much as you can.
We recommend you ask as many questions as you can. Therefore you don't find out 3 months later that the person has kids or has been lying about getting a divorce. We all value our time. Make sure you're not wasting yours because you forgot to ask a few simple questions at the beginning.
Text Or Use Third-Party App
Once you start to feel a digital connection, we recommend asking for that person's number or a third-party app like Snapchat.
Getting a person's number can be nerve-racking, but we recommend if you're a guy, just come out and ask. If you're a girl, don't be afraid to tell the guy that they can text you if they want to talk more. Please put it in the guy's hands to make a text move you. This is how you find out if he really likes you.
If you're unsure that the pictures the person is using are old or maybe not clear, we recommend using Snapchat. Snapchat allows you to send picture messages, which helps clear up any visual questions you may have.
Ask the user not to use any filters so you can see their true self. If they decline or won't send you any pictures, there may be something that they're hiding. This helps you save time and money by not having to meet this person face to face.
Find Exactly What You're Looking For
Stop wasting time on dating apps hoping to find the right person. Ashley Madison & eHarmony have exactly what you need.
Find The Person That Wants What You Want
Instantly Improve Your Dating Experience
Get Rid Of The Boring Conversations & Engage In More Quality Conversations
Be Prepared To Disengage If Necessary
Before asking the person on a date, you have to get mentally ready to disengage from the person if necessary. We want to make sure you understand this concept because this may be an issue if you're dating more than one person.
eHarmony gives you access to multiple compatible matches at once. This means pretty much every user you meet will be talking to more than one person at a time. If you have a good time with your date, you'll need to disengage from your other matches.
If the date doesn't go as expected, but the person you went on a date with claimed they had a good time, you'll have to be prepared to disengage with them. This means letting them know exactly how you feel.
If you're not prepared to disengage or break it up with the other person after the first date, then we recommend sticking to texting until you feel as if you're ready to go with that person.
Ask Your Match On A Date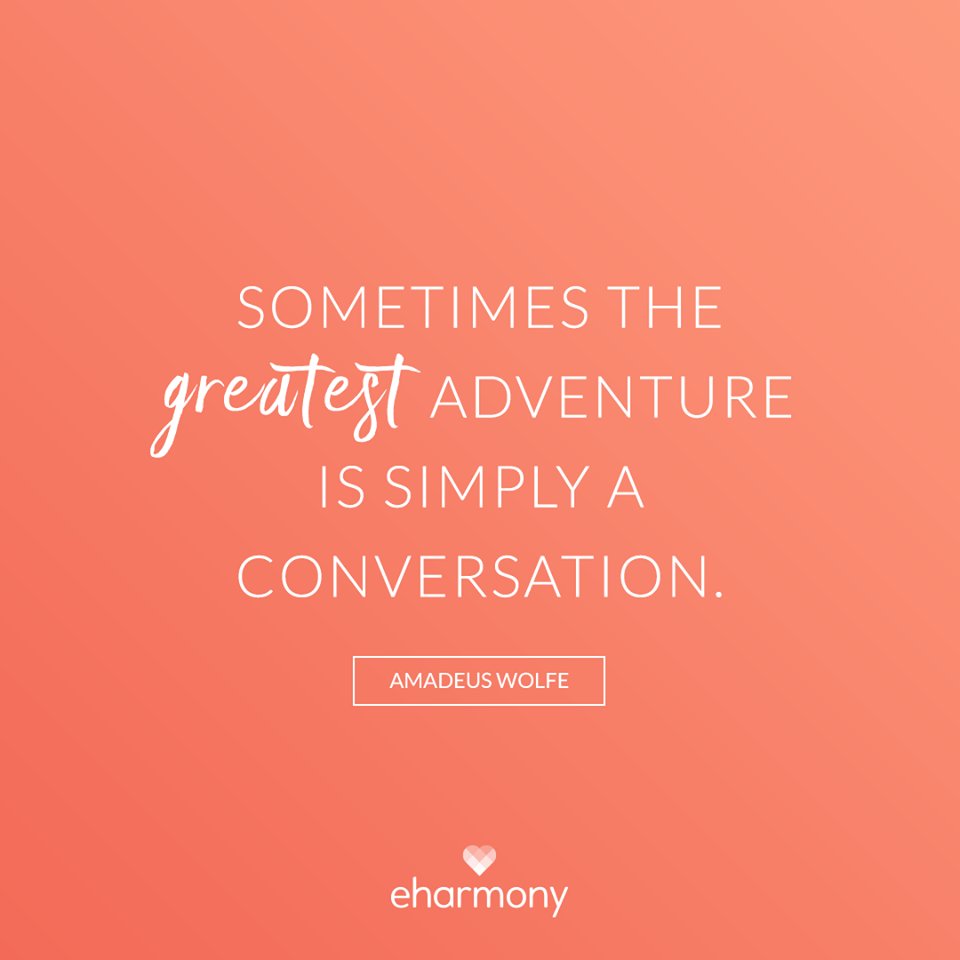 Once you get their number or Snapchat, and you start to feel comfortable that this person is exactly who you think they are, then we recommend you ask your match on a date.
If you're a female, we recommend waiting for the male to ask you on a date. This way, you're not too direct. If you're dealing with shyness and may not be too aggressive to ask, then it's fine to ask. We always recommend you wait for the guy to ask; that way, the feeling, and excitement are mutual when you actually go out.
When asking your match for a date, we want you to be as direct as possible. If you're a male, ask the lady if she would like to grab a drink at a location near her. This way she won't have to drive far to meet you.
We recommend starting with drinks; that way, if the date goes bad for whatever reason, you're able to pay for one drink and leave. If you order dinner, you'll be stuck eating the meal if the date goes bad.
If the person you're talking to doesn't drink, sharing a small appetizer isn't a bad idea. Also, remember that going to a public park for a walk and talk isn't a bad date idea. Think of something outside the box that puts you in the best situation to showcase your personality.
Find hookups & casual dating instantly
Match with others who want no strings attached
Stay private & anonymous
Find quality singles looking for a long term relationship
Best for ages 21-45
Free compatibility test to find your perfect match
Conclusion
The perfect time to ask for a date on eHarmony is when you feel comfortable moving off the mobile app and exchanging numbers with the other person. We recommend you spend as much time on the app to get to know the person before giving out something as personal as a phone number.
If you don't feel comfortable giving out your phone number, use a 3rd party app like Snapchat to see if the person on the other end of the phone is who they say they are.
This can save you not only time but also energy to help sort out your quality matches.
If you liked this blog, learn more about eHarmony in these articles: