Match.com is the oldest running dating site for people looking for a romantic connection. Its reputation looks like Match.com is best suited for long-term, committed relationships. But is match.com suitable for hookups? Here's what you should know before you try it out. 
Match.com was created with the aim of assisting people in finding their ideal life companions. Because it's such a popular site, it's one that has one of the largest user bases to choose partners from. What this means is that if you were to look for a hookup on match.com, you would be able to find some like-minded people among the many registered users. 
Not only is there a bigger pool of people, but many dating site reviews also say that Match.com has people who seem more put-together and serious about the whole affair.
So it does seem like the match-making site can do well with people even looking for hookups. Now, let's see how Much.com does its curating.
Get the full Match.com scoop: Delve into the world of Match.com with The Complete Guide To Match.com, your comprehensive resource for making the most of the app's features and functionality tailored for serious daters.
How Match.com Works
The dating site's first priority is to find good partners for people, especially serious ones. So, when you try to create an account initially, you'll have to pay a subscription fee depending on how long you want your profile to be up. After that, all you have to do is set up your profile, and it's smooth sailing from there. 
Match.com's subscription fees are not that bad, considering you'll have fake profiles filtered out due to the payment you make. Then again, the site's statistics show that about 80% of its members have attended college.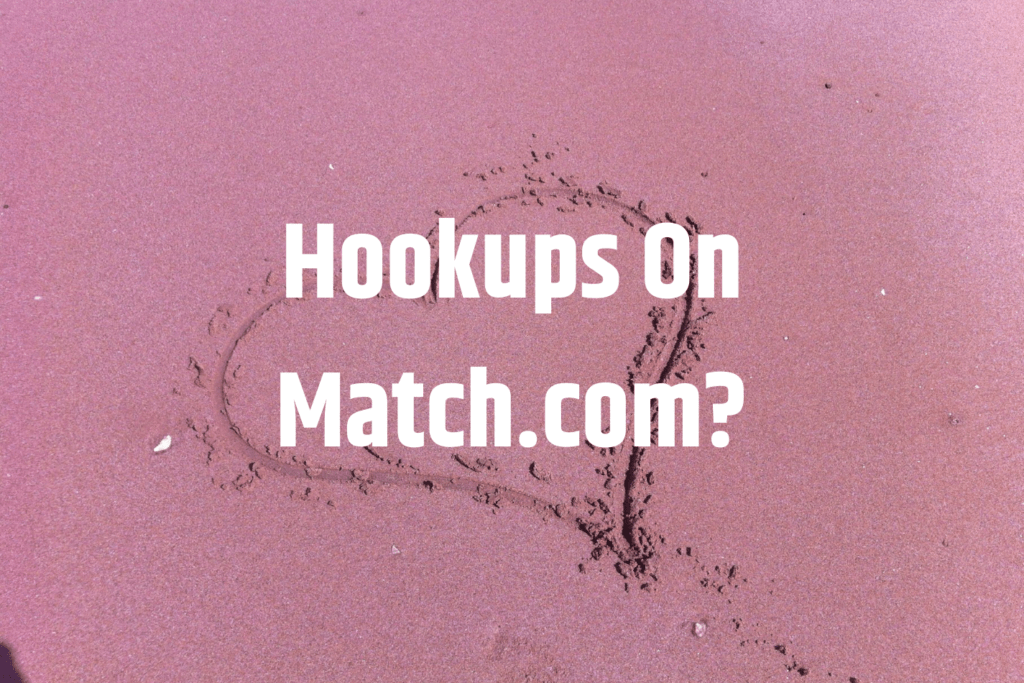 This is just one reason why you can avoid the whole "filtering" part of your search for hookups by using Match's own system.
The site welcomes people of every gender and sexuality. When you fill up your profile information, you can start looking for compatible dates.
The unique thing about this site is that you can 'discover' profiles that you missed out on while searching. There are advanced search filters with hobbies, appearances, personal backgrounds, and much more.
Is Match.com Good For Hookups?
Short answer: No. But you may be able to find interested partners. The thing about match.com is that people are more serious on this site than on sites that only focus on casual dating and one-time connections. And that may or may not be a good thing for you. 
As dating site reviewers report, Match.com is a breath of fresh air compared to other dating sites. Even if it's for a hookup, you wouldn't want to be spammed with gross messages from random matches. Ultimately, it's up to you to decide what you're looking for.
A lot of people on match.com are there to meet people and see where it goes. There's no pressure on commitment, but it's good for you to know that most of them also have a connection in their mind.
Pros Of Match.com
There are a lot of good things about match.com that I've already mentioned. But how do they fit in with "hookups"? Here are some things that match.com reviewers and users claim are good things about looking for casual dates on the site.
Many Users On The Platform
One good thing about Match.com is that even though it's one of the oldest dating sites, it upgrades its services to match the current needs of people. This means that they have created sorting options where you can sort people based on tastes and preferences as well as sexuality and gender—and trust me, there are a lot of people to choose from.
According to Match's statistics, there are around 20 million users signed up to find partners. Who knows, maybe you'll meet people who share a lot of your interests!
As I mentioned before, the seriousness of matches has become the reason why you'll find a lot more mature and straightforward people to connect with. Its user base is mainly made up of educated and driven people, which will help you get to the point easier than other sites.
One thing that comes with the "mature" tag is age. Most users are starting to work on their life goals,d so you'll find people who won't mess with you—even about hookups.
Because of its well-distributed user base, women feel more at ease using match.com. Most other dating apps are overwhelmingly male-dominated, which might make female users feel uncomfortable.
According to current statistics, even non-binary people do well on the app. So the site gets a point for that.
Free Features
Yes, you get features by paying the subscription price. But, you can still visit, create an account, and explore a bit if you don't feel like paying initially. Match.com hopes that you'll find them good enough to go and pay their subscription fee, so there's that.
While you use the free features, you can check out everything they have to offer and see if it's good for you. This works for any relationship. In my opinion, it's an excellent way to let users decide if they like Match or not.

Pro Tip: If you're sick of finding people who are just looking for one-night stands, we recommend trying eHarmony.
It's one of the highest-rated online dating apps in the world. eHarmony users are actually looking for relationships. Give it a try here for free and see if you can tell the difference.

Cons Of Match.com
Of course, since it's a site where people are more serious, finding hookups might get tough. Despite the many good sides of match.com's services, here are some things that might make other dating apps a better choice for you.
Focused On Commitment
Since 44% of match.com's user base consists of people aged 30+, they tend to focus more on something long-term rather than something casual. And there might be some who don't feel that way, too. It's still better to be aware that the site has more members who want commitment.
Match.com prides itself on being a dating site that has created successful relationships and marriages through its service. So, you might be able to tell that the creators are focused on that as well.
So if you're looking for a hookup, apps like Tinder might be better.
The Price of Subscription
The price of a subscription is relatively high for a dating site. It does have its benefits, but if you're looking for a hookup, it might be too much for you. A single-month subscription will cost you around $35, so you should keep that in mind when you go out there.
The longer subscription plans are much cheaper. But still, for a dating app, paying so much sounds a bit discouraging for people looking for casual relationships.
A Better Experience for Older People Than Younger Ones
Match.com isn't marketed towards younger people. It's a website very focused on finding serious partners, so young people are not that attracted to it in the first place. If you check the site's reports, you will see that only 19% of the members are younger adults.
Still, even in that age demographic, you might be able to find some interesting people. It's simply better to know what you're looking for before getting into it.
Conclusion
Find hookups & casual dating instantly
Match with others who want no strings attached
Stay private & anonymous
Find quality singles looking for a long term relationship
Best for ages 21-45
Free compatibility test to find your perfect match
Dating apps are all about trial and error. This is a good one for sure, but I can't tell you how good it'd be for you. So if you're still wondering if Match.com is good for hookups, you can go ahead and check it out for yourself.
If you liked this blog, learn more about Match.com in these articles: