Unlike a few decades ago, there are more single 30-year older adults today as Psychology Today states that marriage is now declining compared to the past numbers. But the truth is that dating in your 30s can still be pretty difficult, especially when many people would already want to settle down at that age instead of just trying things out. That is why there are dating apps that can help 30-year olds find successful dates.
The best dating apps for those in their 30s are Happn, Coffee Meets Bagel, Sparkology, Bumble, Match, Align, and The League. Those who are 30 or older have found a lot of success in these dating apps over the past few years instead of other dating apps that may be better off for younger people.
Everyone knows that dating apps are not problem solvers that will immediately help you find love the moment you use them. Still, using these dating apps can be useful for those who are already in their 30s as it will allow them to find and meet fellow like-minded 30-year olds willing to give dating a shot.
The Best Dating Apps For 30s
Happn
Happn is a unique app that actually allows you to connect with different people you cross paths with every day. In that sense, it just doesn't match you with people you think are attractive enough in your area, but it actually allows you to meet people you regularly encounter daily.
So, if you fancy that girl you probably see walking her dog in front of your house every morning or that one lady who happens to be using the same route you use when you are jogging at a certain time of the day, you can use Happn to try to connect with them. That is, of course, if they are also in Happn.
So, stated, the best thing about Happn is that it simply doesn't try to match you up with strangers you haven't seen before the past, but it actually tries to give you a connection between the people who are normally a part of your daily life.
The reason why this is great for those who are already 30 is that people of that age already tend to build up a daily routine, and it might be easier for you to date people who are already a part of that routine but just aren't quite a part of your life just yet.
Coffee Meets Bagel
Coffee Meets Bagel is a nice app that doesn't only sound cute but is also known really well for finding people love and not just casual hookups.
And based on recent surveys made by Applause, Coffee Meets Bagel actually ranked third in terms of the reviews it got from its users. That shows that this dating app is quite successful, even though it might not be the most popular one out there.
The reason why Coffee Meets Bagel is a good way for 30-year olds to find someone to go on a date with is that it follows an algorithm that automatically sends you high-quality matches every single day at noon so that you no longer have to spend hours swiping your way through your phone to check out people who you could go on a date with.
This is great news for busy 30-year olds who don't have enough time to use other dating apps that will require you to swipe endlessly.
Bumble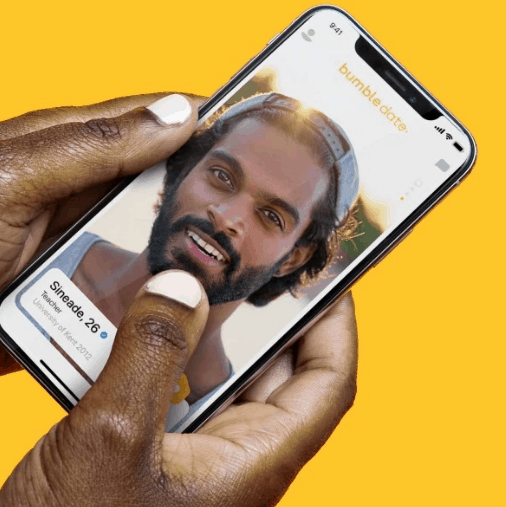 Bumble is one of the most popular dating apps on the planet and is probably only second to Tinder in that regard. It is also fourth on Applause's list for a best-reviewed dating app.
And probably the reason why Bumble is popular is that it changes the status quo compared to what is usually happening in real life.
So, instead of having men make the first move, Bumble requires women to make the first move with men they matched. This is great for women who are not afraid of asking men out and are not trying to confine themselves to societal norms.
And, of course, 30-year older women will love Bumble because it can be too difficult to wait for a man to make the first move with how busy life can get at 30. Bumble makes the entire process easier.
Match.com
Want to know a dating app where 30-year olds can get to know each other? Well, you probably need to download Match.com.
While Match technically wasn't made for 30-year olds, it is quite odd that it was found in 2014 that over 80% of the people using this dating app are actually 30 years or older.
As such, those in their 30s are more likely to find like-minded people who are also at least 30 in Match. And the reason why Match has many users over 30 is that you actually need to pay for its services if you want to take advantage of this app fully.
Not many younger people are willing enough to pay for a dating app's services, as those who are 30 or older are probably more willing to pay a fee than to waste their time looking for a date in all other places.
Aligned Signs
If you believe in the magic of astrology, Aligned Signs actually works in your favor. This dating app will save you the time of trying to guess whether someone's astrological sign fits with yours because it already filters out those who don't while making it easier for you to match with people who are compatible with your sign.
In other words, you have to believe in astrology for you to use this app truly.
While Aligned Signs technically doesn't care about your age, it is still good for those who are 30 or older because there are actually many 30-year olds who believe in astrology, whether as a science or as mere superstition.
So, if you are looking for someone who also believes in astrology as much as you do, Align is the perfect dating app for you.
The League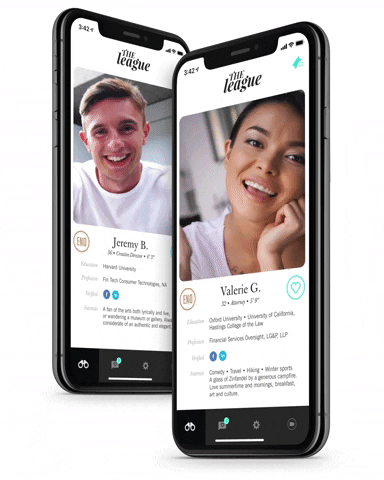 The truth is that many people might feel ashamed of using dating apps out of fear of getting judged by their work colleagues and friends.
The League is there to help make it easier for these types of people to find love online because of how this dating app hides your profile from Facebook so that you no longer have to feel ashamed of using a dating app. And the best part is that it actually kicks out people who aren't active on The League.
The League has transitioned steadily into an entirely different platform that focuses more on exclusivity rather than inclusivity. It has become akin to a club where only those who are truly deserving to be in The League can join this dating app.
It might be great for 30-year olds who are looking for someone to go on a date with, given how exclusive this app has become, but you also have to consider that it is available only in big cities such as New York, Los Angeles, and San Francisco.
Still, for those who are 30, it cannot be easy to find love in such big cities, but The League can make it easier for you. Just make sure you get past the long waiting list of people who want to be in The League.